Sonia Rykiel, whose long-running fashion house defined French whimsy and captured the spirit of women's liberation in the '60s, died at home in Paris at 86, reports WWD. The designer had been battling Parkinson's Disease for many years.

Rykiel first designed clothes in the early '60s out of practicality: pregnant with her son Jean-Philippe, she was dismayed by the terrible options for maternity clothes, and so she crafted her outfits herself. By the mid-'60s, she was selling her "poorboy sweater" out of her husband Sam's boutique, Laura, and was featured in a 1963 issue of Elle. Modeled on the cover by Françoise Hardy, her colorful striped creation became iconic not just for the generation of cool, modern young French people, but has endured into the present, its boldness synonymous with Rykiel's work. "I was fascinated by stripes from the start," she told the Guardian in 2013. "On clothing they follow a woman's movements."
Also from that Guardian piece, which celebrated the way Rykiel reinvented sweaters in a time when reinvention was at a premium:
In her Paris office, Nathalie Rykiel, Sonia's daughter, who has run the fashion house since 1998, recalls: "The little jumper became a symbol of the 1970s. It was the alter ego to the pair of jeans. At the heart of the story was freedom of movement; women who were never constricted by their clothing, which adapted to them in the way they sat, drove a car, or ran to catch a bus."
This approach to relaxed, chic femininity has endured through Rykiel's house as well as in her protegées. But her expectations were higher than that. As she told Purple in 2010, "The Rykiel woman is intelligent — but intelligent with a social fabric that she invents. She has to be intelligent. She has to read and write and be up to date on things, and see a lot of things."
G/O Media may get a commission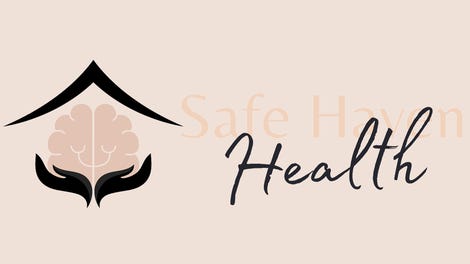 Addiction counseling
Safe Haven Health
And most of all, Rykiel embodied that, opening her first boutique on the Left Bank on May 25, 1968 (she closed it for a month) and counted among her friends Salvador Dali, Hélène Cixous, Robert Altman. (The lead in his film Pret-a-Porter is based on her.) She also wrote books beginning in 1979, including novels, children's books, and memoir—which is where, in 2012, she publicly revealed her Parkinson's, in N'oubliez pas que je joue, written in conversation with the journalist Judith Perrignon.
Rykiel is survived by her daughter Nathalie, who runs her fashion house, and her son Jean-Philippe, a musician and composer.