Alas, MTV hath done Ice Cube a great disservice. Mr. Cube believes that he and Kevin Hart should have won "Best Onscreen Duo" at last night's MTV Movie Awards for their work in Ride Along, which is a movie about two guys and one of them is worried and the other one has a car. But instead, Cube and Hart were cruelly "robbed" of their award by Vin Diesel and Paul Walker's ghost.
"We was robbed," Ice Cube told USA Today. "Shame on you, MTV."

Ice Cube says Walker, who died in a car crash back in November, only won out of "sympathy."

"We had the best chemistry of everybody nominated, for us not to win was crazy," Ice Cube told the newspaper of himself and Hart. "We were the best onscreen duo, period."

"They should have gave it to him before he passed away," Ice Cube added of Walker's win.

Walker's posthumous win isn't the only thing that has the hip-hop star peeved. Ice Cube also dissed last night's MTV Movie Awards by leaving mid-show.

"I just wasn't into it," he said. "I have been going in and out of these things for 25 years. If you ain't into it, why torture yourself? As soon as you get bored, get up and leave."
HEY. DUDE. IT'S A FAKE AWARD. LET THE DEAD GUY GET SOME LOVE. [E!]
---
MC Hammer is mad at the IRS and the IRS is mad at MC Hammer.
Hammer famously went belly up in 1996 — declaring bankruptcy and in the process losing everything, including his master recordings and most worldly possession.

Hammer got out from under his debt by anteing up more than $7 mil in 2007, and that amount included more than $1.4 million to the IRS.

Now — 7 years later — hammer says Uncle Sam has just demanded another $1.4 mil — this time for penalties and interest on the delinquent 1996 taxes.

Hammer thinks it's a travesty, and has filed legal docs asking a judge to block the IRS from collecting because of basic principles of fairness.
G/O Media may get a commission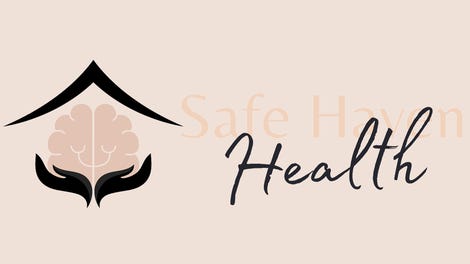 Addiction counseling
Safe Haven Health
Stop. Hammer crime. [TMZ]
---
Jamie Chung and Bryan Greenberg "hugged from the side" and "sat on neighboring floaties." So. You know. Intercourse. [People]
Oh man, Frances Bean is engaged!? [HuffPo]
The Ultimate Warrior's cause of death was officially found to be cardiovascular disease. [CBS]
Will.i.am complemented Anne Hathaway's singing and Anne Hathaway was like "BLUSHING.I.AM." [JustJared]
The German version of ANTM did a fucking redface photo shoot and people are mad about it (obviously). LIFEHACK: IN ORDER TO NOT GET YELLED ABOUT THIS STUFF ANYMORE, DO NOT DO IT. [Bossip]
Alex Pettyfer and his girlfriend Marloes Horst "shared a passionate smooch." Just look at the chemistry in that top photo. Stunning. Truly. [E!]
Sarah Hyland went blonde for Coachella and stuck all this weird shit on her head. [People]
Jennifer Lopez stepped out in a tree and a rubber Jennifer Lopez mask. [E!]
Here's why Kesha was Kerri Struggin' it at Coachella. [E!]
Someone recognized Nikolaj Coster-Waldau in the locker room at the gym and was like "can i get a pic w u?" and he was like "dood our penises r out." [Extra]
Jessica Biel is judging your stretch pants. [JustJared]
dream big, buddy

Images via Getty.