As we prepare to head into the first week day of the government shutdown, here's a wrenching story of a Polish doctor who faces deportation after living in the U.S. for 40 years, finding himself hauled off to jail by U.S. Immigration and Customs Enforcement in handcuffs.

According to NBC affiliate WOOD-TV, Lukasz Niec is an internal medicine doctor currently being detained in Calhoun County, Michigan. The scene surrounding his sudden arrest was extremely jarring to both him and his family, his sister, Iwona Niec-Villaire, told the station.
On Tuesday, as Niec was enjoying a day off with his tween girls at his home on the lake in this exclusive neighborhood near Kalamazoo, three ICE officers came to his home, told him he was being taken into custody and took him to jail.

"The question I get asked all the time is 'Why do you think this happened?' I just really don't know," said Niec-Villaire.
Niec, a permanent green card holder, had only one legal slip-up that occurred more than 25 years ago, when he was 17—two misdemeanor convictions for destruction of property totally less than $100, and receiving and concealing stolen goods. He pleaded to the charges at the time under the Holmes Youthful Trainee Act, though it turns out that ICE does not honor state plea agreements, of which he was unaware when he took it, his family said.
It's unclear how long Niec will be held, since a bond hearing may not come until February and even then, might not be granted. The idea of him being sent back to Poland strikes his sister as preposterous.
G/O Media may get a commission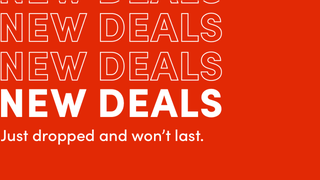 Up to 70% off
Wayfair - Cyber Week Deals
"He cannot back to Poland, a country he doesn't know, he has no family at, both our parents passed away in the United States, he doesn't know anyone, he wouldn't know where to go," Niec-Villaire said. "He doesn't even speak Polish."