Donald Trump, a rabid rat who scurried his way into the White House via sewer, on Tuesday pulled the plug on the Obama-era Deferred Action for Childhood Arrivals program that enables about 800,000 undocumented immigrants to live, study, and work in the US legally. The announcement came from Attorney General Jeff Sessions, who argued in a press conference that stripping protections for nearly one million people who came to this country as children was an act of "compassion."
President Obama signed the executive order in 2012, enabling undocumented immigrants who were brought to the US before 2007 as children and teens legal permits to work and live in the US. DACA recipients, known as DREAMers, are required to go through an extreme vetting process that ensures they have no serious criminal record.
Now the fate of DREAMers remains unclear. The administration has implemented a six-month delay on the order which will give existing DACA recipients a chance to renew their work permits and allow Congress to weigh in on the issue. But the Trump Administration, on a quest to Make America White Again, now has access to sensitive personal information identifying individuals and families who entrusted the government with their undocumented status, employment history, and home address. According to both the White House and ICE, immigration agents have the authority to use this data to deport people—which they have been doing with disturbing enthusiasm in recent months.
The Daily Beast reports on the contents of a memo from the Department of Homeland Security:
"Information provided to USCIS in DACA requests will not be proactively provided to ICE and CBP for the purpose of immigration enforcement proceedings, unless the requestor meets the criteria for the issuance of a Notice To Appear or a referral to ICE under the criteria set forth in USCIS' Notice to Appear guidance," said the statement.
In other words, USCIS (United States Citizenship and Immigration Services, the agency which handles DACA) won't proactively give immigration enforcement officers a list with the names and addresses of all DACA recipients. But if ICE officers ask for it, the agency will provide it.
G/O Media may get a commission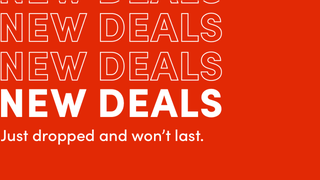 Up to 70% off
Wayfair - Cyber Week Deals
A White House memo obtained by the Daily Beast similarly said, "Information provided to USCIS in DACA requests will not be proactively provided to ICE and CBP for the purpose of immigration enforcement proceedings,"noting that it can, however, "be utilized for such proceedings when appropriate."
And here's what another former immigration official told BuzzFeed:
A former high-ranking federal immigration official told BuzzFeed News that despite promises by the Obama administration to not use the information — including fingerprints, addresses, and employment records — for deportation purposes, there is nothing stopping Trump from doing so.

"As a matter of law, there are no restrictions on the Trump administration from using that information however they please," said John Sandweg, former acting director of US Immigration and Customs Enforcement (ICE) and previous acting general counsel of the Department of Homeland Security (DHS).
Ending DACA will upend the lives of millions of American families, and despite the many nativist falsehoods Sessions said about how this will help Americans secure more jobs, expelling nearly one million young, hard-working people will be bad for the economy. It will, however, be good for racists who want to Make America White Again.
Obama, who has demonstrated strong restraint in criticizing the Trump Administration, returned to the political stage to condemn the decision. "Let's be clear: the action taken today isn't required legally," he wrote in a Facebook post. "It's a political decision, and a moral question. Whatever concerns or complaints Americans may have about immigration in general, we shouldn't threaten the future of this group of young people who are here through no fault of their own, who pose no threat, who are not taking away anything from the rest of us."