Ian Somerhalder and his wife Nikki Reed were guests on a podcast called Dr. Berlin's Informed Pregnancy Podcast this week. I have no idea who Dr. Berlin is, but both he and his cohost, a midwife named Blyss Young, appear to be quite good at making their guests comfortable, because Somerhalder told an upsetting story about messing with Reed's birth control pills and didn't think twice before sharing it!

About two minutes into the episode, Dr. Berlin asks how long Somerhalder and Reed were together before deciding to have kids. The couple proceeds to tell a somewhat (?) charming story about how Somerhalder told friends he would marry Reed after their second night together. ("He told me the story later and I'm like, 'That's so presumptuous,'" Reed says.)
Two months later, Somerhalder began asking questions about children. "The truth is," Reed reveals, "I've never met anyone who was more sure of what they wanted...Everything I've ever done in my life I've felt was at a really accelerated pace. I thought I moved quickly. And this was the first time in my life that I said, 'I'm gonna move really slow.'"
"I was also 35," Somerhalder interrupts, eager to explain why he couldn't move slowly alongside her. "And when you look and you say, this is it. It is not gonna get any better than this. Stop messing around."
"You know it was interesting," Reed adds. "I didn't know if I wanted kids...I love kids and I wasn't sure I didn't wanna be a mom, I just didn't know, you know?"
G/O Media may get a commission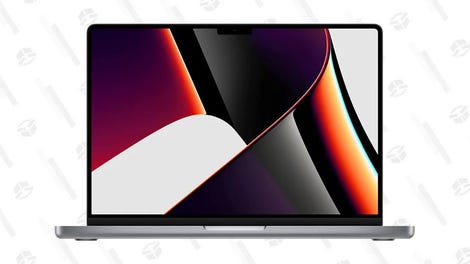 Save $300
2021 14" 1TB MacBook Pro
This insight into their different opinions about children at the start of their relationship is followed a minute later with a blunt question from Dr. Berlin.
"So when did you really decide to have a kid?" he asks.
"May, I can tell you," Somerhalder replies. (I assume he means May 2016.)
"Oh yeah, when you threw you all my birth control pills! That was also presumptuous."
Ian then explains that he's been "going to Barcelona" with his two best friends, a straight couple, for "almost 20 years." Last May, he shares, "we decided we all wanted to have children together. It was just time." (Listen to the audio to hear how he accentuates "we" in this story.)
I'll let the rest of their conversation speak for itself:
Somerhalder: But unbeknownst to poor Nikki, she didn't realize that I was gonna go in her purse and take out her birth control and...by the way, it was the beginning of the pack, so I had to pop all of those suckers out...

[...]

Young: Nikki! How'd you feel about that?

Reed: [laughs] There's a photo of me, and I look like—

Somerhalder: There's a six-minute video where she's freaking out.

Dr. Berlin: I want that photo.

Reed: You know what, I might actually have it. I'm sure I do.

Somerhalder: When we're done, I'll show you. I have the video.

Reed: There's a video? Why are you always taking a videos of me and I don't know it?

Somerhalder: I was in the video, you nerd! Lindsey took the video with my phone!

Reed: Oh, maybe that's why!

Young: You're a nerd by the way.

Reed: I know. I'll own it.

Somerhalder: What's so cool is there's this video of me with this handful of these little pills. [Lindsey] is sort of like interviewing Nikki, like, 'How are you feeling,' and I went like this, and Lindsey so expertly put it on slow motion, and you just see them...and they slowly go into the toilet.

Reed: I've never seen this. Was I drunk? Was I coherent?
They appear to think this is cute. Their daughter Bodhi was born in July.
Update: Reed has responded to the feedback she's received about the interview with some tweets.