Lady Macbeth—a film not based in Shakespeare, but instead inspired by Nikolai Leskov's 1865 novella Lady Macbeth of the Mtsensk—tells the story of Katherine (Florence Pugh), a Victorian teenager who has been sold into an arranged marriage with a violent, strict, and much older man. Following a chance encounter, she begins a passionate love affair with a more age-appropriate groomsman, Sebastian (Cosmo Jarvis), and—holy bodice-ripper—are these two ever down to fuck.
Released into theaters on April 28, Lady Macbeth—directed by William Oldroyd—began receiving good and enticing reviews on the festival circuit, with critics calling the film sexy, dark, "cool-blooded," "thrilling," and "tough-minded."
In his review for Variety, critic Guy Lodge described the film as complex and layered, writing:
At one level an extreme, unflinching feminist cautionary tale about the ultimate perils of chauvinistically containing or instructing a woman's desires and impulses, "Lady Macbeth" also works as a fascinatingly inverted character study — wherein continued abuse and silencing gradually makes an oppressor of a victim.
The film also examines class and race politics, with Katherine being white and both Sebastian and Katherine's house servant Anna (privy to many of Katherine's secrets) being black.
Lodge writes:
...while Katherine is front and center in "Lady Macbeth," Oldroyd's film is quietly attuned to the separate social crises and prejudices faced by its secondary characters. That no overt mention is made on screen on Sebastian and Anna's race — both are black —it turns out to be a resonant detail as Katherine exploits their disenfranchisement to shore up her own fragile status. As such, Oldroyd's film winds up joining Amma Asante's "Belle" in the limited pantheon of films to address racial relations in the old British gentry; like Andrea Arnold's revisionist "Wuthering Heights," however, it does so entirely tacitly.
G/O Media may get a commission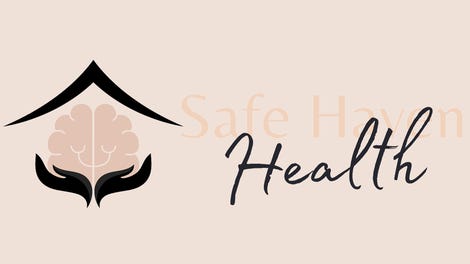 Addiction counseling
Safe Haven Health
Reading the reviews of Lady Macbeth surely makes me want to see it, but—in all honesty—I would want to watch it even if the reviews said it was terrible. Why? Because I love horny costume dramas and will watch them all. I have plowed through the horniest period pieces on Netflix and Amazon Prime like a French libertine plowing through lusty chambermaids.
I've watched the boring (Miss Julie, Marco Polo, Medici: Masters of Florence, The White Queen, Wuthering Heights), the acclaimed (Elizabeth, Poldark, The Wings of a Dove, The Pillars of the Earth, Rome, Atonement, Wuthering Heights), and the delightfully awful (Penny Dreadful, Amazon's one-episode failure Casanova, Versailles, Reign, The Borgias, In Secret, Ripper Street, Wuthering Heights) and I love them ALL.
Great Expectations? More like Great Sexpectations. The Tudors? More like The Nuders. Fanny Hill? Actually, that title is fine. It's all fine, really, so long as someone is consensually taken roughly behind the barn and there are doublets, corsets, and some kind of forbidden love involved.
Based on the trailer (you can watch the extended one here) and reviews, Lady Macbeth fits all of the qualifications for a horny costume drama that I will want to watch. Add rumored great performances and a good script and all I can say is thank you, film industry. Thank you so much.