Prior to this week, Lauren Conrad was a published author perhaps best known in that sphere for her likely ghostwritten chick lit beach reads, or the boringly titled Lauren Conrad Beauty and Lauren Conrad Style. But her new book Celebrate seems to mark her real coming-out as the face of a legitimate lifestyle brand—one that, like the best lifestyle brands, will make you feel deeply inadequate about your own celebrations, if you let it.

If you've ever perused Conrad's website, which she's run for several years now, you won't be surprised by the content of her book, which was written (with help again) from Leslie Bruce. Though Conrad is still most associated with her time on Laguna Beach and The Hills, her aesthetic and her aesthetic-focused brand has become more honed throughout the years, via her fashion lines and her Instagram presence. She's hardly shed her reality TV past (it's discussed on the About page of her website, and in her book bio), but she's also worked hard to use it as a launch pad to do what she really wants to do: create.
Conrad's website and book are so pastel they're almost see-through; all the photos are awash in so much Instagram-style light and printed in such a way that they actually become ugly. But Celebrate is clearly intended for followers and supporters of her sunny, practiced So-Cal, Pinterest-y look, and will likely be a must-buy for that cohort, regardless of any real value it adds to the world of entertaining.
And so I decided to compare my own party planning to Lauren's, as a practical exercise. Why would I do this? Well, we have tons in common. We're both children of the '80s, as well as white women with hair we sometimes attempt to make blonder, as well as people who (as I have learned) enjoy insulting people somewhat subtly. But—mostly importantly—we're both lovers of creation.
G/O Media may get a commission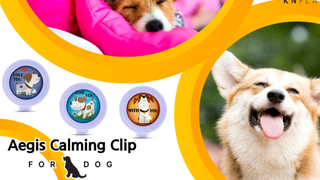 20% off
Aegis Calming Clip for Dogs
"I live to create," Conrad says towards the start of her book. "It's what drives me. Whether it's a gracefully tailored garment or a tastefully executed tablescape, nothing gives me more joy than making beautiful things." As a creator of web content, I identify with Conrad on this point immensely. So, given that I had made plans to host my own Easter Brunch shortly before a copy of Conrad's book made its way to the Jezebel office, an exercise in exploring where we see eye-to-eye vis-à-vis celebrating—and where we very much diverge—seemed fitting.
Things started off well. Throughout the book, Conrad includes multiple shady comments about her parents. They include:
A lengthy anecdote about her father throwing a surprise party for her mother's 30th birthday party that, in hindsight, does not pass Lauren Conrad's party standard. This prompts her to say of surprise parties: "It's sort of cruel when you think about it," before going on to describe that particular party as "an event that deeply scarred me."

"For William's and my engagement party, my parents told guests to dress 'California chic.' What does that even mean? Is that cocktail dresses and button-down shirts with ties? Or is that colorful maxis and Hawaiian shirts? We had no idea...and neither did our guests. (Sorry, parents!)"
Telling the story of her engagement to William: "He also used it as a chance to meet with my parents and get their blessing—which they happily gave, but not before reminding him that I could be 'a handful.' (Thanks, Mom and Dad.)"
Conrad also makes more than one mention of how her wedding had to be tented for "privacy" reasons, though in her heart of hearts she really wanted it to be fully outside. Touting your own fame by complaining? Priceless and respectable.
That's about the point at which Lauren and I began to diverge. I don't have a BFF as fame-worthy as "Lo" to namedrop multiple times in my book, nor the time to (with the help of a baker friend) make 300 apple pies from scratch in just four hours for all my wedding guests. I don't have to be talked off a ledge by my wedding planner because I must do my own flower arrangements for my 200-person wedding. I didn't help my girlfriends plan my own bridal shower because "I couldn't help myself," nor would I think that was a good idea even if I was getting married:
My bridesmaids were scattered all over the country and our schedules rarely align, so planning my shower was a fun chance for us all to take a break from our busy lives to do something fun together. I couldn't handle the thought of my girlfriends making Pinterest boards, deciding color stories, and DIY-ing without me. Not to mention, it was a welcome distraction during the busy months leading up to the wedding.
In order to further explore the difference between Conrad's vision and a more normal person's, I thought I'd start with the "basic" six questions she says you should ask yourself before planning an event.

What is the occasion?

Who is hosting?

What is the time and date of the event?

Where is the event taking place?

Who is on the guest list?

What is the budget?

My answers are as follows:
Easter Brunch so I can dye eggs to fulfill the child within

Me

Sunday March 27 at noon, the earliest acceptable time for a brunch

My house

All the people I can feasibly imagine would fit in my apartment without knocking egg dye all over the place

Hmm

Invitations
Lauren suggests the following for setting the mood:
The invitation is the first glimpse your guests will have of whatever it is you are celebrating! And everyone knows you don't get a second chance to make a first impression. Upon its opening, an invitation immediately establishes the tone of your soiree while providing guests with the necessary information. It's a pretty big responsibility!
My email invite included this stunning photo of an egg I made last year, and my hand.

"I try to send out invitations four weeks in advance," Lauren says in her dos and don't section. I sent mine out two days in advance. "Invite guests with a date, if the budget allows," she suggests. Duh! The more the merrier, I say. "Don't invite a second-tier guest list too close to the event," she adds. I would never!
Lauren's invites were done with Minted.com (she seems to have a partnership with them) and she is a big proponent of paper invites, when you can do them. Celebrate lays out her ideas for every event under the sun, from birthday parties to housewarmings to clambakes to New Year's Eve. Regardless of the event, however, her invitations all generally look something like this:
She is a fan of a fancy font.
Now that we've done set up, let's get to the real grit: the actual party. Lauren includes a helpful financial breakdown of what you should spend on an event: "30% menu/30% bar/30% decor/10% buffer=100% budget."
Menu
The only brunch featured in the book is for Lauren's after-wedding brunch, which was Moroccan-themed. Though most of the events in her book are special occasions, even the more casual ones had an air of the fancy, probably because (unlike the rest of us) this is what she does for a living. Since my brunch was mostly egg-themed, its closest comparison was to the type of food Lauren served at the bridal shower she threw for herself, or perhaps her idea of what a good baby shower looks like.
I served: Bacon-wrapped dates, which, yes, are easy as the name implies; strawberry cake; a pesto pasta salad; and a sort of potato and collards hash. I had my sister stop at the bodega and buy fruit for fruit salad when I panicked we would not have enough food. My kindly friend Josh who is deep in a nesting stage made more latkes than you'd know what to do with, with a yogurt honey sauce on top. Madeleine brought some nice pastries, including a pie that I don't think we ate and may have disappeared somewhere, which is a shame, because it was very cute.
On Lauren's suggestion, I prepared the cake and obviously the eggs the night before.
I spent $25 on food at a fancy bodega, which was mostly stuff for the party, and $44 on food at the grocery store, which was stuff for the party but also stuff for me to eat myself.
Lauren served: Tea sandwiches "stacked high on two-tier dessert trays"; grapefruit avocado salad with edible pansies and microgreens tossed with a champagne vinaigrette; mini crudités; sugar cookies; lemon tarts; and a layer cake "covered in hand-painted watercolor roses."

Bar
I served: Mimosas made with regular Tropicana orange juice served out of the plastic container and Prosecco my guests had to Google to figure out how to open (they were apparently not the first to do so). My kindly friend Alex brought a variety of fancy ciders.
I spent $23.93 on the Prosecco, and probably $10 on orange juice because that shit is weirdly expensive.
Lauren served: Earl Grey tea; lavender lemonade; ice pop mimosas (ice pops in a variety of flavors which melt into a glass of champagne, dear lord); cocktails served by a bartender at the bar in her condo.
Decor
I spent $4.34 on an egg dying kit that came with—yes—gold paint. Hot damn, now we're cookin'! The crayons I thought I lost last year but were found were utilized again. Because I had read Celebrate before going shopping, I forced myself to spend $5 on some eucalyptus that I put in my favorite flamingo vase because Lauren was making me feel bad about my lack of fresh flowers. I must say, the eucalyptus did perk me up.
Lauren is also an obsessor collector of plates and stuff, and highly recommends serving food not on plastic. I, a lover of the environment, approve this message—despite the fact that my dishwasher is terrible and I've spent the past two days periodically rewashing the load of dishes I put it in.

Other things Lauren recommends decorating your party with (which I ignored): tissue paper flowers on the walls (I could never do Aidy Bryant justice, though I suppose I could have stolen the ones she made us from work), vintage embroidered napkins (I have one set of cloth napkins leftover from my childhood home), personalized cocktail napkins (hah), and antique lace on the tables (hah times two).

Total spent: $10 on decor, probably $55 on food, roughly $30 on drinks —> $95.
Total Lauren spent: I could not even begin to guess what she spends on even the most simple of events. Even with her collection of vintage plates and glasses already set, hundreds of dollars?
The Event Itself
"Make certain to properly greet and introduce partygoers, even if you believe they have already met," Lauren warns. I'm pretty sure everyone at my brunch knew each other, but at that point I was probably two mimosas/ciders in and frankly, they're adults and they can introduce themselves.
Lauren also warns party-planners to "Be prepared" for the unexpected. Nothing much unexpected happened at my party, except I hard-boiled too many eggs because the losers I invited don't like decorating as much as they should.
"She's revolutionizing the way you plan parties," Lara Spencer said while introducing Conrad on Good Morning America Monday. Ultimately, I think Lauren stretched my creativity slightly further, with my many eggs and the eucalyptus. But it's hard to see how she's doing much more than celebrating her specifically decadent lifestyle, or how even the biggest devotee of hers could feasibly create an event more than slightly inspired inspired by her. The entire argument of the book, then, is sort of undercut by Conrad's disclaimer that "For every rule, there's almost certainly an exception to it," i.e. she's aspirational and we're all probably the exception.
That being said, Lauren's stance on cash bars—that they're awful—is so right that I can't really judge her for anything else.
---
Images via the author and Yoni Goldberg/Harper Collins