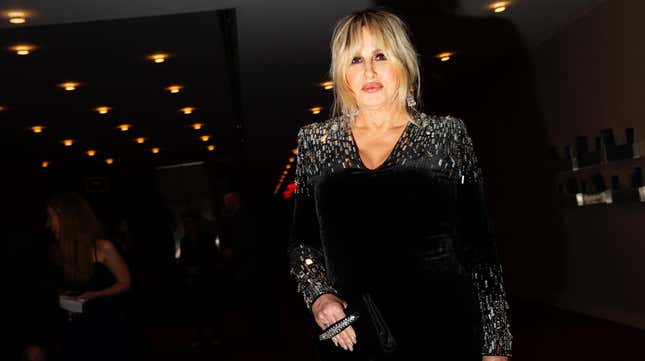 Jennifer Coolidge is a national treasure—that much we already know is true. And somehow, after innumerable profiles in the last year, she's still pulling new stories out of her hat that shock, amuse, and downright delight the masses.
Oscars Biggest Snub in 2022? Behind The Scenes Crew Members
In British GQ's latest cover story, which imagines the White Lotus star as a series of immortal fairytale heroines (quite fittingly), Coolidge covered a lot of ground. But things really get interesting when she shared a story about being excluded from what the magazine describes as an "exclusive awards-season shindig" 10 years ago.
"They wouldn't let me in for a decade," she said. "I'll keep this party nameless, but I'm sure you'll figure it out." Coolidge added that while she was snubbed from the event, her assistant managed to find herself on the list, rubbing salt in the wound:
"'I'm really sorry, Jennifer, but they said no, they couldn't squeeze you in,'" she says, imitating the saccharine tone of a junior employee who's trying to approximate sympathy. When Coolidge relayed her disappointment, more apologies ensued. "And then she goes, 'Well, look. It's probably not going to be that great. I'll let you know.'"

"I guess I made her feel really bad, because she called me back about five minutes later. She goes, 'Hey, Jennifer, look – I know you want to go to the party. I understand it's disappointing that I'm invited. But I just want to let you know something that might make you feel a little better.' And I said, 'What?'"

"Phil Collins can't get in either."
That's right. Jennifer "Paulette Bonafonté" Coolidge and Phil "Sussudio" Collins couldn't even score an invitation to a silly little industry party.
Though Coolidge never hints further, GQ deftly transitions with a wink to Coolidge's recent appearance at none other than the Vanity Fair Oscars party: "Anyway, in possibly unrelated news: a few weeks before we spoke in March, Coolidge was photographed looking bodacious in a svelte black dress at the Vanity Fair Oscars party." Ope!

Now, let's just say it was, in fact, the Vanity Fair Oscars party she's referring to. Ten years ago, this loser was there. As was this one. You mean to tell me they couldn't have spared a glass of champagne and one more lukewarm In-N-Out burger for our girl? A.C.A.B., but this is a criminal offense.
In true Coolidge form, she moved right along to other, more fun topics of conversation, like why she's never married ("I've never had, like, a laid-back boyfriend that was just full of joy, you know?"); how she's tricked herself into labor ("My way of talking myself into a different job is like, well, it could be romance, or it could be, you know, a whole different group of friends"); and what's motivated her decision not to have children ("I'm very, very immature. Maybe if I had kids, I would've had to have grown up.") It's all profoundly relatable, totally on brand.

Coolidge also recalled what prompted her to get into comedy: in short, some guy named John. "Isn't it weird when you're younger, literally some guy on a bus could tell you, 'I think you should go to Jerusalem and open up a sheep farm,' and you're just like… 'All right?'" she says. "I'll take direction from anybody."
Shoutout to John, who, unlike a certain magazine that shall not be named again, saw the vision.