Last night, Zac Posen, Aerin Lauder, Vogue's Tonne Goodman, agency executive David Bonnouvrier, casting director James Scully, and model Doutzen Kroes sat around a table in Chelsea discussing models' health and tiny sample sizes. Nobody uttered the words "eating disorder."
Except once, that is, because there was apparently no way for Diane von Furstenberg to introduce the event moderator, Dr. David Herzog, without mentioning that the prevention and treatment of eating disorders happens to be his area of specialty.
The panel talk was part of the Council of Fashion Designers of America's Health Initiative. The CFDA began convening these meetings annually in January, 2007, which was shortly after two models in South America, Ana Carolina Reston and Luisel Ramos, died of complications from eating disorders, and just before a third, Eliana Ramos, was killed by the same disease.
Everyone on the panel basically agreed that models' health can be at risk in the industry, and that the influence of fashion and modeling on the wider culture is clear. "I think that the health initiative is vital," said Goodman, who is herself a former model. "I have a 14-year-old daughter." Bonnouvrier spoke of the "complicated moral and legal challenges" presented by the industry's reliance on an often underaged and impoverished female workforce. Kroes, who began modeling at the ripe old age of 18, said, "I was told lots of times to lose weight. There was always that statement, 'You'd be great, but you should lose a few pounds.'...There are naturally skinny girls, but not all of them [are that way]. And I'm not one of them." Scully, who cast his first show in 1983, put it the most bluntly of all: "Things are very seriously wrong right now."
"I can open up any magazine or pick any show and tell you what girls are taking Adderall, how many girls are taking Vicodin, how many girls are throwing up, how many girls are carrying flasks," he said. "Girls are really resorting to incredibly dangerous things."
G/O Media may get a commission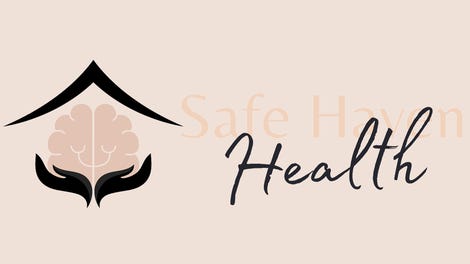 Addiction counseling
Safe Haven Health
Agreeing on the nature of the problem is one thing, but did anyone have any solutions? "Collective responsibility" was invoked, as was the image of the ouroboros, eating its tail. "When you're dealing with a sample size, as it comes to Vogue magazine to be photographed, I'm actually at the end of a process that has preceded me," explained Goodman at the start of her talk. That statement would imply that someone like Posen should be at the start of the process: that if designers simply cut their samples a little bigger, and booked healthier, fully post-pubescent girls for their shows, then those models would become in-demand and standards would change. Not so, said Posen, who explained that designers are under pressure to conform to the norms of the industry, and that they often look to magazines to define the zeitgeist. Then he added, "I am often challenged, you know, by what is cool. And that usually comes down to the image makers, and that usually comes down to the new—" here he paused, as if searching for just the right word, "youth of the time."
"But there is something that's called too young," averred Dr. Herzog. "And maybe too vulnerable."
"On both sides," replied Posen. "I think the designers are vulnerable as well!" How, exactly, a designer with money, influence, connections, a voice both within the industry and in the wider culture, who not only finished high school but probably attended college, is equally as "vulnerable" as a Ukrainian teenager who is living out of a suitcase in a model apartment and falling by the day into ever more significant debt to an agency that could theoretically drop her at any moment, Posen failed to quite explain. "It's a fine line, you know, but at the end of the day, health is great."
During the Q&A section, I found myself wanting to cheer on Anna Wintour. "I'd like to ask the whole panel a question," she announced in her clipped accent. "I asked someone who works a lot with the shows if the Initiative was helping the problem at all. And I very sadly report that this gentleman said, No, it wasn't. So what I would like to know is what can we do to help the problem. Because obviously we're not doing enough. Because we're not making progress." A female designer in the audience pointed out that the problem was solvable by the very people in the room, if in fact they had the will. "Trends start by agreement. We keep saying 'They started it,' but we are 'they.' We are they."
Bonnouvrier stressed that the incredible shrinking model we've all seen on the runways over the last 5-10 years is the result of the tremendous change the industry has undergone since the breakup of the former U.S.S.R. "That trend was made possible by the fact that agencies and scouts were able to start traveling to countries that had just recently opened their borders and lifted the travel restrictions on their cities. As opposed to the members of the European Union and the U.S., which had laws mandatory laws regarding schooling and minor labor, these countries for the most part had very few of those. And the result was a flood of ill-prepared, 15-years-old [models], who had a very short lifespan in this industry. They quickly realized that, you know, once they crossed the threshold from 17 to 18, their bodies were gonna morph into those of a younger woman, and they had very little recourse but to take a drastic action."
Scully, who has in the past said, "Let's stop treating models like greyhounds we plan to shoot after a race," agreed that the injection of younger talent has destabilized the industry and left models disempowered. In casting his fashion week shows, this season Scully saw 179 models — and 109 of them admitted to being 17 or younger. Seventy-five said they were under 16. All of these girls were, he said, un-castable. (He even cut a "19-year-old" who turned out to be just 15 from a show cast.) "I can't tell a girl who's never kissed a boy to go on a runway and be sexy. That's insane."
In addition to the sometimes inappropriate nature of the work, the constant influx of new labor means models' careers are telescoping. "You know, there are times when I will have to book a Karlie Kloss because she's exceptional, but what makes me sad is the disloyalty in this agency, and the way these girls are discarded as though they're meat. To me, for Karlie Kloss, what is to say what happened to Gemma Ward, what happened to Hilary Rhoda will not happen to her? We all love her today, but, you know, when she grows breasts and she turns 18 are we all going to turn on her?"
Another reason offered for the rise of the extremely skinny model was the diminution of the magazines. When Scully began in the industry, he said, magazines set the standards for models' size, and models were all over the magazines — not celebrities. As stars started to claim covers and pages during the last 5-10 years, magazines' fashion clout decreased, and, he says, influential stylists broke from magazines and started looking to shows to express their aesthetic.
"In the last few years," he explained, "there is a show in each major city that is now setting the standard." At these shows, Scully said, the average age of the cast is 13-17. The average weight of the models is 110 pounds. One unnamed show "has now started calling agencies to say they will not go see a girl who has a hip that is larger than 33". A teenage boy's waist is 32". 33" is almost — it's ridiculous. These are the people who are now setting the standard, because this girl gets this exclusive, or she has to be in this show, and these are the girls that everybody feels like they have to use." In case anyone is wondering, the houses Scully is most likely referring to are companies like Prada, Balenciaga, and Calvin Klein, who are all known for their reliance on extremely thin and extremely young show models.
While the use of underaged models — to give just one example, the Pole Monika Jagaciak was modeling internationally at 13, and walked for Calvin Klein and a gaggle of other New York designers by the time she was 15 — and the hypothesis of the malevolent stylist are both interesting explanations, neither, in my opinion, is entirely sufficient to explain the problem. While stylists may have left permanent positions at fashion magazines and begun to exert their influence on the shows, it doesn't necessarily follow that somehow during this transition, they began to formulate their alleged skinny agenda. What was preventing them from promoting an über-thin look all along, at the magazines? We need to determine what else changed to make that possible. And as for models' ages, well: like Crystal Renn told me after the talk, "You can have an eating disorder at any age." Renn, now a successful plus-size model, spent years battling an eating disorder while she was in her teens. And models have always been extremely young: Carmen Dell'Orefice was on the cover of Vogue at age 15. In 1947. Brooke Shields was 14 when she began modeling. So was Niki Taylor, Linda Evangelista, and Christy Turlington. Some of these women only modeled part-time during their high school years, but my instinct is that age alone is not able to explain the sudden and dramatic change in the ideal model weight since the turn of the millennium.
My guess is that the internationalization of the industry has led to the plummeting of wages — most runway shows, after all, pay only in "trade" — and a sudden power shift away from the models, both of which mean even girls' health is negotiable.
Kroes returned to the question of sample sizes. "I probably fit the sample size once. When I was 11," she deadpanned. "But I was 18 [when I started modeling], and already being told to lose weight. And I was skinnier back then." Although Kroes walked for a number of designers when she entered the industry, including Dolce & Gabbana and Versace, she was never known primarily as a runway girl because of her size, which deviated ever so slightly from the accepted 34"-24"-34" norm. (Or the 33"-23"-33" norm that we seem to be heading toward today.)
"It was crazy, because I looked in the mirror, and I liked the way I looked. So I had a meeting with my agent, I call it the so-called 'ass meeting.'" The audience laughed. "Because, I had one! It was there." Rather than try to lose weight by unhealthy means, Kroes — who was by that time already extremely successful — and her agent, Bonnouvrier, agreed to pursue work with her body the way it was. She now works for companies like Victoria's Secret and L'Oréal — big money brands that have little influence over the body type seen on the runway and in most magazines. "I hope after what I've done, I have chosen that I want to have a healthy lifestyle with the body that I have, and work around it, and I hope there will be more opportunity for girls to have a choice like that," said Kroes. Bonnouvrier said, "Of course you have someone like Doutzen and she is untouchable. But the models won't talk. There will be retribution sooner or later."
Model Coco Rocha, in the audience, said that she had faced significant backlash following her talk at the CFDA's Health Initiative of two years ago. (Rocha then admitted having taken diuretics and eaten unhealthily little in order to further reduce her modeling weight.) "I think people did listen to me, but people were either really pleased with me, or they hated me for it." Industry folk told her, "'How could you say such things?'" And Rocha is one of the most successful models working today. Imagine, then, the vulnerability of an average model, someone with no public profile, on this issue.
Dr. Herzog was careful to explain that all eating problems are "complex" and none is attributable to any single factor. (Diane von Furstenberg set the tone for the evening in many ways when she lamented in her welcoming statement that fashion is "often blamed" for promoting a body type that almost nobody, not even many professional models, can maintain in safety — in a tone of voice that implied she thought the blame was somehow less than warranted.) "Before I came here this evening," said Dr. Herzog, "I was having a bite to eat, and I was sitting across from someone who was about to go to a casting at 4 o'clock, and started to talk to her about modeling. And she sort of gave me a little sense of that community — the modeling community. And to some degree, how sophisticated the individuals are, who are models. And that's not always understood by the wider population."
Bonnouvrier brought the discussion back to age. "Someone 17 or 18 should barely be starting in this industry, and getting a first look at it and a first try. I think too much too soon is what sends them back home with a problem."
Posen interrupted him. "There's ideals that are so ingrained in our culture, though. Kate Moss was young and cute and hot, and underaged and modeling, and great. And that created a sensation. And that's going to be ingrained in our culture for a long time. So it is gonna be something there that people in fashion are going to be drawn to."
"But that's an exception. And the problem is when—"
Posen shot back, "People like exceptions in fashion."
Bonnouvrier continued: "The problem is when exceptions become standards."