If you are not a billionaire or mid-tier millionaire, please skip to the story about Evan Rachel Wood carrying around demon-repellant, as this only concerns the extremely rich who wouldn't mind throwing at least ten million dollars to charity sometime in the near future.
Hello, fabulously wealthy person! My name is Bobby Finger, and it has recently come to my attention that Leonardo DiCaprio will be auctioning off a private dinner with himself and Kate Winslet to the highest bidder at his annual charity auction/gala in St. Tropez.
I'd just need one (1) round trip plane ticket to France that leaves within the next 24 hours (the gala is tomorrow night), a considerable per diem (in order to pull a Jack Dawson and blend in with everyone else), and carte blanche to bid whatever it takes to secure dinner with the most important couple in movie history.
While there's a good chance you may be out several million dollars by the time I'm done bidding, E! Online (every billionaire's favorite news source) reports the Leonardo DiCaprio Foundation "has allocated more than $80 million in grants to environmental causes since 2010," so your money would be going to a great cause.
G/O Media may get a commission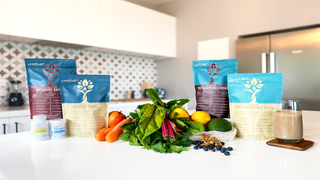 Anyway, think about it! And hit me up at bobby@jezebel.com. Here's to making it count.
---
In the August 2017 issue of Cosmo UK, Evan Rachel Wood shared a number of fun facts about herself. She watches Big Little Lies! She's reading Carl Sagan! She tunes into Bob Ross before bed! She loves pad thai! Oh, and she has "sage and the gemstone tiger's eye" on her "at all times" for "cleaning demons out of places."
That's all.
---
This headline makes me sick:
And this quote is making it worse:
"He's searching for a space of his own in New York. He's planning on moving there next month to pursue his photography career, among other things."
[Page Six]
---
This story about Luke Bryan would be sweet if it didn't make me cringe. [People]

Jennifer Garner doesn't need to date because "she has a tight group of friends who she can rely upon and she'll get through this and move on with her life on her terms." [Radar Online]

"'It's a beautiful, mystical sunrise at the lake this morning,' Hadid wrote in the caption to the photo, which had her wearing a grey-blue thong and matching sweatshirt while overlooking the serene water and cloudy skies." [People]