Asking for plastic cutlery, sitting too long, and taking too long in the bathroom have all been alleged reasons for arresting black people at restaurants in 2018; questioning the restaurant's credit card policy is also grounds for throwing a person out of the building, it seems. The Kansas City Star reports that the manager of Kansas City restaurant Tomfooleries was fired last week after forcing customer Xzaviera Vaqua to leave because she wanted to know why the waitstaff demanded that she start a credit card tab before ordering food. In the exchange, which Vaqua captured on video and posted to Facebook, the manager, who appears to be white, quickly flips from annoyance to aggression as Vaqua, who is black, calmly asks him to explain the policy and even offers to pay cash up front.

Xzaviera Vaqua: She said that I had to give her my card to eat?

Manager: Yes. You have to secure a tab. Gotta have a credit card.

Vaqua: I can't just pay for my food?

Manager: You can pay for it after you eat; we don't have to use the credit card, but you have to secure a tab with the credit card.
Vaqua: Okay, I'll pay for my food cash up front. I don't feel comfortable with nobody walking around with my card all night.

Manager: All night? You're gonna be here all night?

Vaqua: I may. What time do you close?

Manager: The restaurant closes at one.

Vaqua: Okay and what time do you close?

Manager: The restaurant closes at one.

Vaqua: Does the whole place close at one o'clock?

Manager: I give last call 2:30 at the bar...

Vaqua: Okay, so that's what I asked, what time do you close–you keep saying–

Manager: –you know what, we're done. Go ahead and go.

Vaqua: Why?

Manager: Because I'm not playing your game.

Vaqua: What game are you playing–

Manager: [Swipes the menu off the table and walks away.] Have a good night. Goodbye. Goodbye.
After this point, the manager who identifies himself as Preston leans over and says "get out," "I have the right to refuse service," and "I don't have to explain shit to you," hounding her and hovering over her, shouting "goodbye" until she leaves the restaurant.
UPDATE 7/29: "I've never been asked to provide a credit card before they take my order, anywhere in the world," Vaqua explained to Jezebel. On her Facebook page, Vaqua posted a screengrab from a commenter claiming to have been her waiter, writing that Vaqua "wasn't rude to me, she just kept asking to see the manager and I took him out there and shit just went SIDEWAYS." Another black woman Nicole Hale posted her own story (as written by another person, Terrell Ray) about being ordered to leave by the same manager because of a technicality having to do with pushing two tables together:
Nicole had a party of 13, but asked the waitress if they could be seated in two tables. The waitress agreed however Preston did not, stating that any party over 8 is charged 20% gratuity and if the tables are split they can't charge that. Nicole also questioned the restaurants policy and was refused service then was demanded that her and her party leaves.
Ray posted on Facebook that neither he nor his white friend were asked to provide a card before ordering. Dozens of comments on the restaurant's google reviews attest to similar experiences of racial profiling.
The Kansas City Star, which first reported the story on Friday, also links to an almost identical video posted by another woman Rheana McRow at another restaurant [Correction: ALSO AT TOMFOOLERIES] about a week ago.
G/O Media may get a commission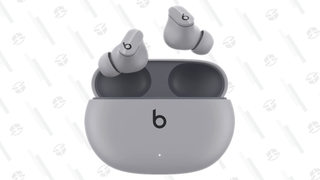 Jezebel has reached out to Tomfooleries and will update the post if we hear back.