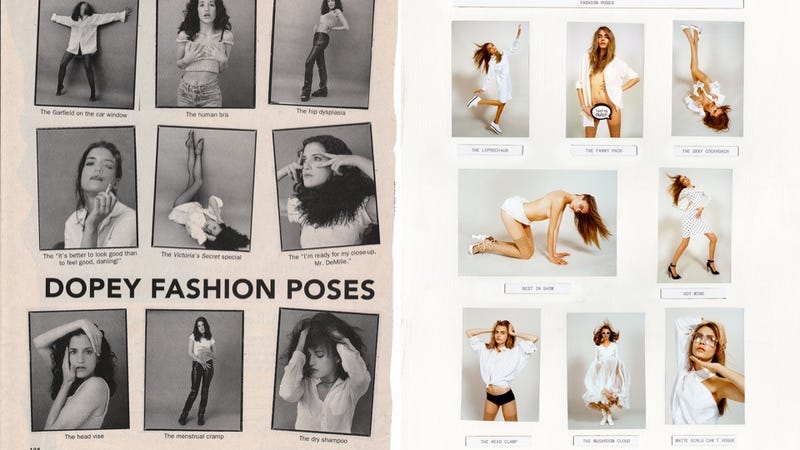 i-D magazine is taking a leaf from the pages of Sassy and bringing you the many poses of British it-model Cara Delevingne. The Victoria's Secret Special is now the Sexy Cockroach and the Head Vice is now the Head Clamp, but otherwise, this is Dopey Model Poses: Redux. It's a cute riff on the evergreen idea that is poking gentle fun at the repetitive nature of fashion magazines.
Here's i-D's spread with Delevingne.
And here's the Sassy original.