"I could tell you 100 stories and it wouldn't cover what the people I've met have to say," Sindy writes to me, shortly before 1 a.m. her time. She has spent the past year in Kurdistan, where she works with individuals who have escaped the horrors of ISIS.

Many of the women with whom she works were sex slaves, and many of the children have severe PTSD. Theirs are accounts of rapes, whippings, suicide attempts, the deaths of loved ones, and the loss of their homes. When Sindy became a volunteer, their experiences became part of hers.
Sindy's story and those of the people she serves began to converge in early August 2014, when ISIS invaded Sinjar, Kurdistan, also known as Shingal.
At the time, Sindy was a caregiver for a young girl with severe brain damage and epilepsy. On the morning she found out that ISIS had taken Sinjar, she was at home in her apartment in Karlstad, Sweden, having breakfast with friends and checking Facebook. That's where she learned that ISIS had taken Sinjar.
"I showed my friends, and we didn't believe it," she says. "We kept on scrolling and saw that Facebook and Instagram were bombarded with the horrific news."
G/O Media may get a commission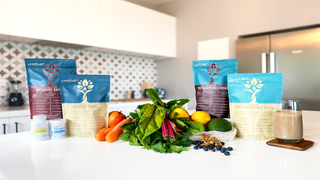 There were pictures of dead bodies and videos of people crying as they fled. In one photo, a man held up pictures of all the family members whom he had lost to murder or kidnapping.
Sinjar is about 150 miles from Marsîs, the verdant, mountainous village where Sindy's grandfather grew up. "The village of my roots," Sindy calls it, "the village of my ancestors." As a Kurd, Sindy's father was tortured in one of Saddam Hussein's prisons in the 1980s. After he escaped, he fled to Sweden, where Sindy was born and raised.
Before the invasion, the Sinjar district was the ancestral home of about 400,000 Yazidis, a persecuted Kurdish religious minority that has lived there since the 12th century. It is also the site of the dusty, mile-high Sinjar Mountain range, which the Yazidis believe is where Noah's ark rested after God flooded the world as a punishment for humanity's wickedness.
From the mountain range, many Yazidis tried to escape into Syria or safer territory in North Kurdistan. However, the mountains are bitterly cold in the winter, relentlessly hot in the summer, and offer little shelter and no water or vegetation. Hundreds of Yazidis have died on the mountain since the ISIS invasion, sometimes from dehydration, sometimes from the heat, sometimes from suicide.
According to the nonprofit YezidiTruth, Yazidis believe that God crafted the Earth from a pearl and entrusted its care to seven angels. Foremost among them is Tawusî Melek, the Peacock Angel, who the Yazidis say emerged as a rainbow from the light of God and flew around the earth to bless it and fill it with color.
But ISIS argues that the Peacock Angel is the devil, and that because the Yazidis are not "people of the book," Islamic law does not protect them. Thus, ISIS says that raping Yazidi women and children is permissible, even holy.
When ISIS invaded Sinjar, the first wave of militants came with large, empty trucks, according to University of Chicago scholar and Yazidi specialist Matthew Barber. They separated Sinjar's citizens by religion and sex, and then herded the Yazidi women and girls onto the waiting trucks.
Barber says that was an initial tip-off that the ISIS's goal had always been to sexually enslave the Yazidis. During their first week in Sinjar, ISIS executed thousands of men who refused to convert, and captured about 5,000 women and girls.
"From the day I read the news about ISIS in Shingal, I knew I needed to do something," Sindy says. "The massacred people and the people fleeing are my people. I couldn't stand by watching Kurds getting slaughtered once again."
A human rights activist since 2010, Sindy and her friends held demonstrations in Sweden and a charity event in early September, which raised $42,000 for the internally displaced Kurdish Yazidi community. But Sindy wanted to do more. A few weeks after the fundraiser, she quit her job and booked a ticket to Kurdistan to volunteer for a month.
"I just had such a strong feeling about it," she says. "It felt so right, even though I faced difficulties in the beginning. I didn't care about anything, not safety or leaving my family. I felt like I needed to be with the people and do everything in my power to help."
She joined the humanitarian organization Kurdish Diaspora, and flew into the Duhok Governorate. When she arrived in the capital city of Erbil on a hot fall day, she was struck by how many refugees she saw in parks, schools, and on the streets. Many live in abandoned buildings with little protection from the elements.
She began working in camps for internally displaced people, providing basic aid. The camps are equipped with tents, mattresses, blankets, schools, and centers for children, youth, and women. One camp has a playground with a pink swing set and a tall wire fence. At another camp, children have created makeshift seesaws with large pipes they found lying around.
But there's a finite amount of space in the camps, leaving most of Duhok's internally displaced homeless. There are roughly 12 to 15 camps in the Duhok Governorate, and around 500,000 internally displaced peoples. In Zakho, where Sindy is based, about 60,000 people live in the camps.
There's no such thing as a typical day for the camps' volunteers. Some days Sindy visits children who escaped ISIS and conducts group storytelling sessions, or teaches them basic English or how to use a computer. She coordinates care for the girls who need medical and psychological support, referring them to other organizations and acting as an advocate. She continues to fundraise for the people she serves, and says she's raised about $40,000 since arriving in Kurdistan. Sometimes she receives emergency phone calls and has to go help someone who recently escaped from ISIS or tried to hurt themselves.
"I have crazy or calm days," Sindy says. "I just take the day as it comes and plan it after their needs."
Soon after arriving in Duhok, Sindy met 9-year-old Dunya, a Kurdish Yazidi girl. The month prior, ISIS soldiers murdered Dunya's father in front of her. They also killed her older sister's husband. After seeing her husband die, Dunya's sister jumped off Sinjar Mountain.
Following the deaths of her father, brother-in-law, and sister, Dunya came to a camp with her mother.
"The PTSD she suffered from when I saw her was unbelievable," said Sindy. "She suffered from panic attacks and bed wetting. Her mother said that Dunya hadn't talked to anyone else for three months, only to her mother."
When Sindy's working with children, she says first obtains permission from the child's guardian to talk to the child. Then she tries playing or painting with them to build their trust. Over time, the children begin to tell her things: Of seeing loved ones killed, their nightmares that ISIS will come and kill their remaining family members, their longing for the old days of playing soccer in their gardens and seeing neighborhood friends, and wondering if they will ever again see the loved ones ISIS captured.
Dunya told Sindy: "I feel like no one loves me anymore because before we came here my mother always told me she loves me and she used to sing for me, but now she only cries."
But a reality of working with displaced peoples is that you share your lives when they're at their most vulnerable, and then they may be gone. You may not see them again. Since Dunya left the camp, Sindy hasn't heard from her family. She's heard rumors that they returned to Sinjar and other rumors that they've left Kurdistan. It's impossible to know which is true.
"It breaks my heart," Sindy says, who keeps a picture of Dunya in her wallet.
In Sindy's Instagram photos, Dunya has straight bangs that hang down a little past her eyebrows. She wears a short-sleeved pink shirt and a simple chain necklace around her collarbone. Even when she looks at the camera, her gaze appears fixed elsewhere.
---
Sindy was only supposed to stay a month in Kurdistan. She had a ticket back to Sweden, to her apartment, friends, and family. However, close to the end of that month, she canceled her flight and gave up her apartment.
"The day I canceled my ticket to Sweden was the day after I found out that there was families still living on the streets and didn't even had a tent. I couldn't think about anything else," she says. "At the same time I was helping around 20 families with finding other living areas. The weather was getting harsh and the winter was so near. I couldn't leave Kurdistan at that point. They needed more help."
Three months later, on the coldest day in January, Sindy and her team went to the Sinjar Mountains—the site of the massacre and abductions that first called her to Kurdistan, the place where Dunya's older sister jumped to her death.
Clothes were strewn about everywhere—red, blue, green, and yellow clothes, children's clothes and adult clothes. Broken pieces of people's belongings lay on the streets alongside the shells of burned out cars. ISIS had written "Islamic State" on the sides of buildings. Some buildings were marked "non-believers."
She saw where people ran up the mountain and tried to hide from ISIS, and where bodies lay after the elements and thirst killed them. That day, there were more than 500 families still living in the mountains, unable to reach the other side.
"On top of the mountain, we faced a weather I've never experienced before," Sindy says. "It was a raw coldness, the weather was unbelievably harsh, yet the children were without jackets and shoes." She says she felt horrible in her winter jacket, seeing the children so physically exposed. "I saw people sleeping on mud with their heads on stones instead of pillows. Families who were living amongst mud and rain, with no shelter from the harsh winter weather."
The volunteers distributed clothes, gloves, shoes, hats, scarfs, heaters, fuel, and flour, but it didn't feel like enough. Sindy says it was her hardest day in Kurdistan.
In May, Sindy met a 17-year-old girl named Suzan who was a former ISIS sex slave. When ISIS invaded Sinjar, Suzan was a 16-year-old newlywed. She and her husband had married three days before, but were waiting to hold the ceremony.
ISIS soldiers abducted Suzan, her 10-year-old sister, and mother, and took them to Mosul in North Iraq. There, Suzan's little sister was given as a gift to a high-ranking official. Suzan was found to still be a virgin and therefore, a profitable commodity. Still, she held onto the hope that no one would purchase her. According to Sindy, Suzan told her: "I thought I'd be lucky. I was not as beautiful as the others. But I was cheaper because I was so thin."
An ISIS militant called Al Russiyah bought her and two other girls within 10 minutes.
Each day, Al Russiyah appraised the girls to determine which he wanted, touching and smelling them as though he were picking a piece of fruit at the market. After he made his selection, he turned the two other girls over to his guards.
"Her story about what they did to her had me crying for weeks," Sindy says.
Unlike Al Russiyah, the guards beat the girls they gang-raped. They also forced them to recite passages from the Quran during the assaults. On the one occasion Suzan tried to refuse, they poured boiling water on her thigh. Soon Suzan began wishing Al Russiyah would pick her all the time.
In March, Al Russiyah and his guards were killed in a fight with Kurdish soldiers, and Suzan fled. After three days on the run, she found another group of Kurdish soldiers, who protected her. In North Kurdistan, she reunited with her husband and remaining family.
Yazidi religious leaders have encouraged families to accept survivors of sexual abuse, so it should have been a time of acceptance and healing for Suzan. Instead, her uncle threatened to kill her if he learned that she had been sexually abused, saying it would taint her honor. By then, she knew one of the rapists had impregnated her.
"I don't understand why I ran away," Suzan told Sindy. "I have nothing left. I wish they'd killed me instead."
Believing the pregnancy was three months along, Suzan hoped to have an abortion. However, an ultrasound showed that she was five months pregnant—too far along. She attempted suicide four times by slashing her wrists and trying to overdose, but her husband called for help.
With her safety and mental health at stake, a German delegation and donors helped Suzan and her husband move to Germany, where she is receiving therapy and has found a family to adopt the baby.
The whereabouts of her mother and sister are still unknown.
Most of the internally displaced people dream of being reunited with their families. Sindy says her happiest day in the past year was when she received a call from another woman whom ISIS abducted. Three months after she escaped from sexual slavery, she reunited with her mother and two siblings. But she also learned that her father, two older brothers, and newborn sister died while she was in captivity.
"The happiness mixed with sorrow and pain was so unbearable that we all cried for hours," says Sindy. "The way she hugged her mother for the first time in nine months—it was like she was reborn."
Of everything she left in Sweden, Sindy longs for her own family the most.
"I don't miss anything else like I miss my family. I think that if they were here, I wouldn't even think about Sweden," she says. "Of course, I miss my friends and the problem-free life where I was focusing on myself and my goals. Now I'm in a different place in life, and I couldn't be more grateful."
Sindy says that volunteering has relaxed her. She feels more at peace, and worries less about how she's spending her time or whether she's ticking off enough items from her "musts" list.
Although she doesn't know how long she'll stay in Kurdistan, Sindy currently has no plans to leave. She says she will not go until she is satisfied that she has helped build up her homeland and its people. Still, the enormity of the need sometimes feels overwhelming.
"Because of the work I'm doing, I often get sad, I cry, I feel like I am not enough," says Sindy. "But the negative feelings always vanish when I am with the children and the girls I am helping. To make a change is more important than what I left behind."
More than 3,000 Yazidis remain in ISIS captivity.
---
Virgie Townsend has written for the Washington Post, Huffington Post, and a variety of short story publications. Find her online at www.virgietownsend.com.

Photos courtesy of Sindy; top image on Sinjar Mountain; second in a Duhok camp; third on Sinjar Mountain; last at a painting therapy session.
Flygirl is Jezebel's travel blog dedicated to adventures big and small, tips and tricks for navigation, and exploring the world at large.