A few weeks ago, I looked for former Democratic primary candidate Lincoln Chafee—a dotty, wonderful muskrat who accidentally voted to repeal the Glass-Steagall Act—at the Democratic Convention. I did not find him, eventually discovering that he was in Rio with his daughter Louisa, a Brown graduate who would be braving the toxic waters of Guanabara Bay with the U.S. sailing team.

So, in the spirit of friendship and supportiveness, I attempted to watch Louisa Chafee compete in Thursday's Mixed Nacra 17 races. Who knows, maybe the camera would pan to dad smiling on the beach—a dream—or the commentator would say something hurtful about his failed presidential bid!
Unfortunately, I failed to locate her, and accidentally watched two hours of windsurfing instead. Here is a summary of my time looking for Louisa Chafee.
1:05 PM: Louisa is sailing in the mixed Nacra 17 races with her obtrusively strapping partner Bora Gulari, so my strategy is to 1) look up what time Louisa Chafee is racing, and then 2) watch the NBC Olympics livestream on the sailing page at that time. So easy! I've already missed one race, but she's competing in four today and the second should start soon.
G/O Media may get a commission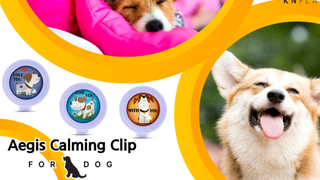 20% off
Aegis Calming Clip for Dogs
1:30 PM: The NBC feed is only showing windsurfing. Seems sort of misleading to show windsurfing in the sailing section! Last I heard, at my summer camp in Minnesota 12 years ago, they are entirely separate activities. Could Louisa Chafee...also be a windsurfer? And maybe the Olympics just...forgot to write that down?
1:40 PM: The website says they're only showing "Men's and Women's RS:X" today, "RS:X" being windsurfing and not, as I assumed, some broad sports term that means "all sailing events"; too bad that I only bothered to look up this fact 1 minute ago. I was assuming that sailing was getting postponed again due to weather issues, but the U.S. sailing team's Twitter feed suggests that the Nacra races are happening; I am just not, for some reason, allowed to watch them.
1:55 PM: I feel like it should be easy to find Louisa Chafee, considering the fact that she is competing in the Olympics, but this assumption has so far proven incorrect. Why aren't there other sailing livestream options? How are her fans back home in Rhode Island supposed to experience this moment?
2:25 PM: Windsurfing looks so hard??
2:45 PM: Here are some sailing terms from the NBC website:
Bilge!!!
3:12 PM: I guess this is what happened:

3:36 PM: I'm watching gymnastics now.