Immigration activists flooded the terminals of New York's LaGuardia airport Wednesday night in order to greet the arriving flights of children separated from their families at the United States-Mexico border. Despite President Trump signing a self-congratulatory executive order "ending" his administration's family separation policy by expanding the inhumane practice of indefinite family detention, hundreds of children have already arrived in New York City, awaiting placement at foster care facilities and shelters. (The administration has no reunification plan in place for children already separated from their families.)
The circumstances surrounding the children's arrival were dark, but protesters said they were there to show them love and support. They stood quietly, singing occasionally, waiting to offer a gentle welcome.
The New York Times captured the tenor of the protests:
The protesters held signs at security gates that read "Bienvenidos a New York," and "Te amamos." And they sang protest songs like "We Shall Overcome," in English and Spanish, that reverberated through the otherwise largely empty airport.

Groups like Make the Road New York, an immigrant activist group, posted calls to action on Twitter, and as the night continued, the numbers swelled. [...]
"We are here to say that we're not going to stand for the criminalization of immigrants in this country," [Cristina Jiménez, the executive director of United We Dream] continued. "That the act of coming to this country to seek refuge is not a crime."
Activist groups like United We Dream and Make the Road New York had put out the call for support, and documented the night's protests.
G/O Media may get a commission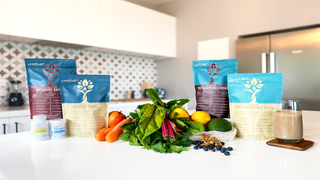 This is what it looks like to stand up.