There's a new-old Rich Homie Quan song out that contains gross lyrics about raping a woman.

The song, called "I Made It," has actually been around for months—a version was uploaded to YouTube as early as December 2014. However, recently, over a hundred or so songs leaked online that were recorded by Rich Homie Quan and Young Thug, aka Rich Gang (they've since somewhat parted ways).
Since "I Made It" isn't an official single, it's gone relatively unnoticed before these leaks. It's being reported as a "leaked song," which would mean it wasn't intended to be released.
Anyway, these are the horrible lyrics from Rich Homie Quan:
I don't want your ho, just want that cookie from her
She tried to resist so I took it from her

How you gonna tell me no

You must not know who I am

Even if I'm on the road I see whats goin' on

'Cause you know I got cameras
Doubt he's talking about actual cookies here. Rich Homie Quan is not on the level of a Rick Ross in terms of visibility (see: Ross' infamous rape lyric on "U.O.E.N.O."), but this is one more rape lyric to add to the pantheon of rape lyrics that reflect men's obliviousness toward rape culture.
G/O Media may get a commission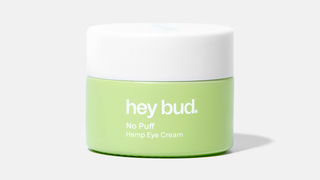 15% off
Hey Bud - No Puff Hemp Eye Cream
There's an obvious history of rappers having a laissez faire attitude regarding verses about sexually assaulting women. Complex notes how Odd Future's Earl Sweatshirt had a change of heart about the phenomenon after his time at a Samoan reform school.
Earl told GQ in 2013:
I'm an adult. I can't be fucking talking about raping people and shit. That shit's crazy. As an adult, if you want to talk about rape, there's certain shit that comes along with it.

As part of your program in Samoa, you worked with victims of sexual assault, yes?

Yeah, so you get to see that side of the fence, and then it's just fucked. That's what I'm saying. That fully draws the line, where it's like you can stand on either side. Either you're a fool that is down with fucked up shit – I mean, I'm a fan of macabre shit, you know what I'm saying? But not like that. At the end of the day, I'm not some evil guy.
A rep for Rich Homie Quan hasn't responded to an email for comment.
UPDATE: We received a cease and desist letter from Rich Homie Quan's lawyer. He also released the following statement about the rape lyrics on "I Made It" (per Billboard), claiming the song's release was unauthorized:
"'I Made It' was never intended to be released. The song was not lyrically what I wanted to say and was not completed. Without my knowledge, there was a studio leak of the recording. I apologize that it's out; and I have asked my lawyer to pursue a cease and desist on the song immediately. To be clear, I would never condone rape."
Image via Getty
---
Contact the author at clover@jezebel.com.