When I was growing up, there was nothing better than when school was canceled for a snow day. It didn't just mean no school; it was bigger than that. Snow was the universe's way of saying, "Shhh, no more human ac­tivities, no cars, hush now, earth, settle down." Snow just kindly smothers the world at large, isolating everyone.
Even newscasters—those relentlessly cheerful and competent morning people—encourage you to stay in­doors. No one thinks you're weird for doing so. A snow day for the depressed person is like Halloween for the vampire: she can hide in plain sight.
Deep down, everyone just wants a snow day. When you suddenly cancel on friends, you are doing them a favor. You are in effect giving them a snow day, even if they didn't realize they wanted one.
When I'm depressed, I find it impossible to attend most social events. It's not the being there I fear—there's usually booze and dim lighting. It's the getting there that kills me. I'll lie around and think about everything I need to do to get from my bed, now, at four p.m., to such-and-such event at six p.m. I'll picture trying to stand. I'll think about how I'll wear this week's favorite tee, even though it tugs across the love handles. I make peace with love handles, because they are American. Then I remember the tee has an undeniably hued barbe­cue sauce stain up near the neck, evidence of the cause of the love handles below. Maybe I could wear it anyway but crack a joke about it at the beginning of every con­versation I have tonight.
I'll start thinking that if I want to make it on time, I better get a move on. And that's where it falls apart. There's something about "getting a move on" that I find utterly repellant.
G/O Media may get a commission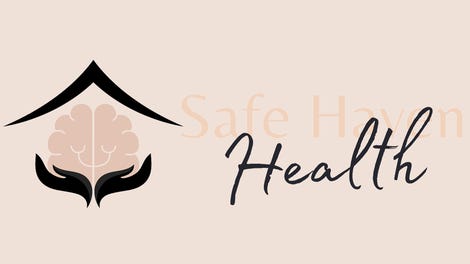 Addiction counseling
Safe Haven Health
I have disappointed people on many occasions. And you can, too.
Are you worried about disappointing people? Are you panicking because right now you should be getting ready for your friend's baby shower/clothes swap/Super Bowl party?
Let me put you at ease. Only a few people there will truly miss your presence, and depending on how errati­cally you've been behaving recently, they might be con­cerned you would only show up and be a downer anyway.
And if those people don't understand that "show­ing up" isn't securely in your wheelhouse, then you are bound to run into problems with them anyway. You need to acclimate these friends to your ways.
First, just blow off a few small events, like coffee and lunch dates. That way, when you do show up, you'll be greeted like a returning Ulysses. But for now, just cancel. Make an excuse. Nothing wrong with lying. Your friend doesn't want to hear the subtle reasons you are incapable of taking the subway two stops and letting her buy you a tuna sandwich. She'd much prefer to just hear you have a headache.
Better yet, use the migraine excuse. Migraines are a pretty good approximation of the way your depression works, and no one can catch you in this lie. It is not uncommon for migraine sufferers to get one every few days.
Eventually, you might actually develop migraines through the power of suggestion, which you'll just love. The pain will be horrific, but you'll feel securely within your rights when you cancel on someone.
Also keep in mind that the first time you cancel on someone, you don't even really need an excuse. Regular people cancel all the time. Just say that you've double-booked, thusly suggesting you have more than one friend.
The second time you cancel on someone, acknowl­edge that you can't believe it's happening again. What a world! Apologize but imply fate and circumstance are at fault.
How you handle the third cancellation depends on your courage. If you feel the person has a wide sense of what's possible, you might opt to treat it as a sort of hat trick by the gods. In other words, you can count on the fact that in the normal world, someone having to cancel three times in a row is just so absurd that the person being canceled on can only assume it's by chance . . . I mean, who would have the balls to cancel three times without a legitimate reason?
Even if you choose to blame fate for cancellation number three, you would be wise to heroically take on some of the responsibility—but only enough that the person thinks you are blaming yourself unnecessarily. Say something like "I am so deeply embarrassed and ashamed to say that I have to cancel yet again." Maybe then they'll encourage you not to beat yourself up.
Me, I have basically stopped making plans entirely. It just became too stressful to cancel all the time. It's very unnatural to tell someone that, no, you do not want to set a date next week, or next month, because you can't account for your mood, and in truth, you almost never actually want to go meet up somewhere.
In general, I just find it really strange that people are able to make a plan and then execute it at some later date. It feels as oppressive to me as a wedding betrothal at age three.
If you are this way, too, all I can recommend is that you find a lot of people who are like you and only want to socialize when it works out spontaneously. There are more than enough degenerates out there, other depres­sives and severe alcoholics, who will disappoint you often enough to warrant your doing the same to them. These are, in fact, some of my most cherished friendships.
---
Illustration by Jim Cooke.
Reprinted from How to Weep in Public: Feeble Offerings on Depression from One Who Knows. Copyright ©2016 by Jacqueline Novak. Published by Three Rivers Press, an imprint of the Crown Publishing Group, a division of Penguin Random House LLC.
Jacqueline Novak is a stand-up comic and the author of the new book, How to Weep in Public: Feeble Offerings on Depression from One Who Knows, just published by Three Rivers Press. A graduate of Georgetown University, she has been featured at comedy festivals across the country and recently made her TV debut on The Late Late Show with James Corden. She was named one of Comedy Central's 2015 Comics to Watch, as well as a "New Wave Woman" by Pandora, and her comedy album, Quality Notions, was released in 2014. She co-hosts a weekly comedy show at the Cake Shop, which the Village Voice calls "achingly hip," and counts Amy Schumer, Lena Dunham, and Mike Birbiglia among her fans. Novak lives in New York.