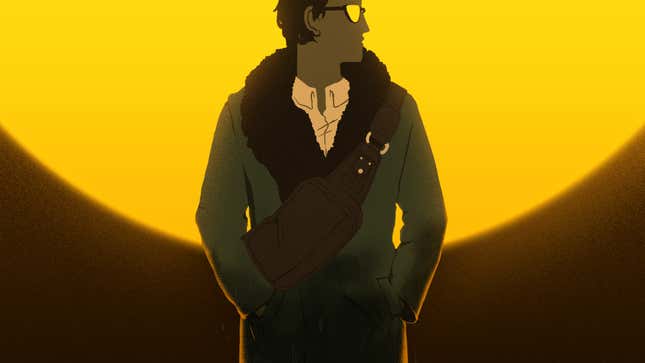 The shearling jacket is the iconic fashion staple of the apocalypse. It's protected Rick Grimes in The Walking Dead, Regan Abbott in A Quiet Place, and even Ryan Gosling's Agent K in Blade Runner 2049.

Characters in many on-screen apocalypses—pandemics, zombies, fires, floods, wars—assume certain uniforms of practicality and not just shearling jackets, but also heavy-duty denim, leather, flannel, and industrial boots. Those catastrophes are fictional, but our anxieties about the collapse of human society in the real world are not—and the proof is in our closets. Today, with practical and utilitarian fashion, it seems we're subconsciously suiting up for the end of the world.
So what's our catastrophe? Climate, of course.
Utilitarian garments have consistently graced runways since the early 2010s, and shearling has become ubiquitous in stores from Topshop to Levi's. Kanye designed $760 Yeezy workwear jumpsuits, and Glossier showroom employees wear millennial pink coveralls. Then there's the millennial obsession with Carhartt, overalls, Blundstone and Doc Martens boots, fanny packs (or "shoulder bags"), sneakers, beards, short and easy-to-manage haircuts, denim, kerchiefs and more. It's part of a bigger trend in American fashion that has merged style with practicality, utility, and durability.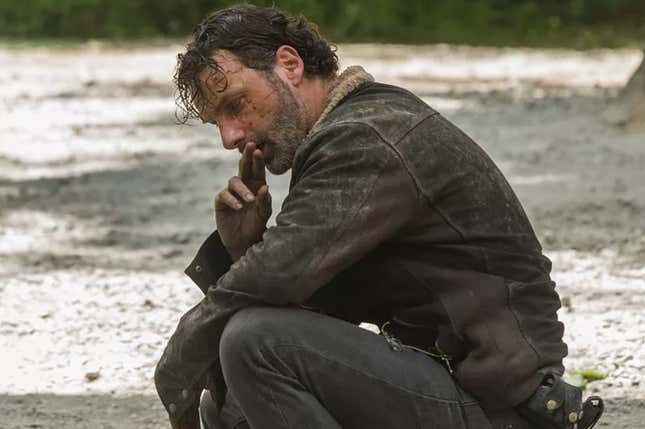 "Seeing climate change as apocalyptic is definitely at play here, even if it's in a subtle, unacknowledged way," Deirdre Clemente, a cultural historian at the University of Nevada, Las Vegas, told Jezebel. "So many things in fashion are."

Earth's average temperature has been creeping up since the industrial revolution, and we're seeing the effects. Glaciers have shrunk, sea levels are rising, and heat waves are more intense and last longer. Right now, wildfires ravage America's west coast (including California's largest ever), eating up countless homes and displacing over 38,000 people. So far this year, heat waves have killed 70 in Canada, 90 in Japan, and 65 in Pakistan.
It's only going to get worse. As a New York Times Magazine feature, "Losing Earth: The Decade We Almost Stopped Climate Change," recently outlined, a three-degree increase means losing most coastal cities and that forests would sprout in the Arctic. Four means a perpetual European drought, and much of Asia would turn into desert. A five-degree temperature increase "has prompted some of the world's leading climate scientists to warn of the end of human civilization."

The turn toward practical fashion is a reaction to the knowledge that life on Earth—at least as humans know it—is slowly dying. Our apocalypse is coming and our anxiety is woven in cloth and written across our bodies. "Fashion is a manifestation of our inner psyche," Sara Idacavage, a fashion historian at Parsons School of Design, told Jezebel. "It's a manifestation of our hopes and dreams, but also of fears and panic."
Just as our apocalyptic fears are expressed through practical fashion, women have done the same in other moments of uncertainty. During the world wars, practical, military-inspired fashion was splashed across the pages of Vogue.
One retrospective 1939 Vogue article looked back on the October 15, 1914 issue, shortly after the outbreak of World War I, noting that "Vogue was full of military terms, and the pages showed clothes definitely military in influence." The December 1939 issue details women in Paris sitting in restaurants wearing "the most tailored jackets you have ever seen," some with epaulets and service stripes, and in "startling contrast with the gas masks" bouncing against their hips. Less than a year later, German soldiers would march down the Champs Élysées.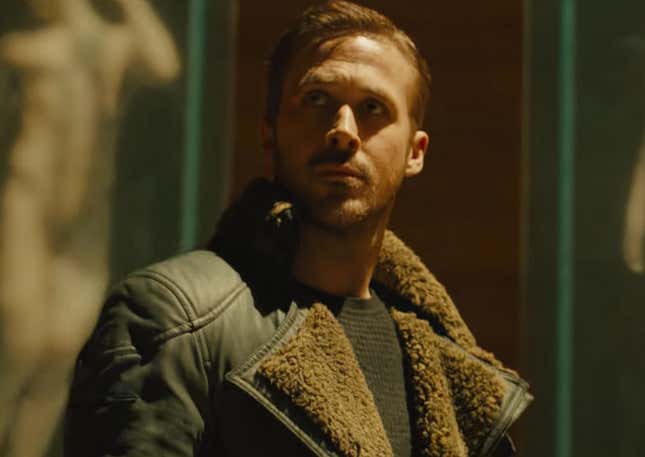 The issue from January '42 compared styles of the two world wars and noticed that they both brought both short haircuts and short skirts into style. "Started by war-workers, followed by bob, shingle and mane, short curls are back again."

Then there was the siren suit of World War II—a figure-flattering jumpsuit that could be donned in a flash, the moment bomb sirens started to blare.
"Some designers like [Elsa] Schiaparelli made siren suits, utilitarian jumpsuits with a hood that you'd put on when you hear bomb sirens going off and wear to go take shelter," Idacavage said. "Designers could make a lot of money selling these types of things." 
Behind the high-fashion styles in Vogue were everyday pieces that inspired it all.
"Women in jeans worked in victory gardens. And after the war, men came back from the Pacific in their uniform khakis," Clemente told Jezebel. "And then jeans on the whole after that are being commandeered by the rugged American West. This is all rugged clothing that's going to endure the rigors of its function."
"Utilitarian fashion took on a new role in factories and victory gardens. Women put away their beautiful dresses to wear overalls and jeans and collared shirts for the purpose of getting through this traumatic time," Idacavage said. "There's this recurring fear of, 'what are we going to do when the world falls down?'"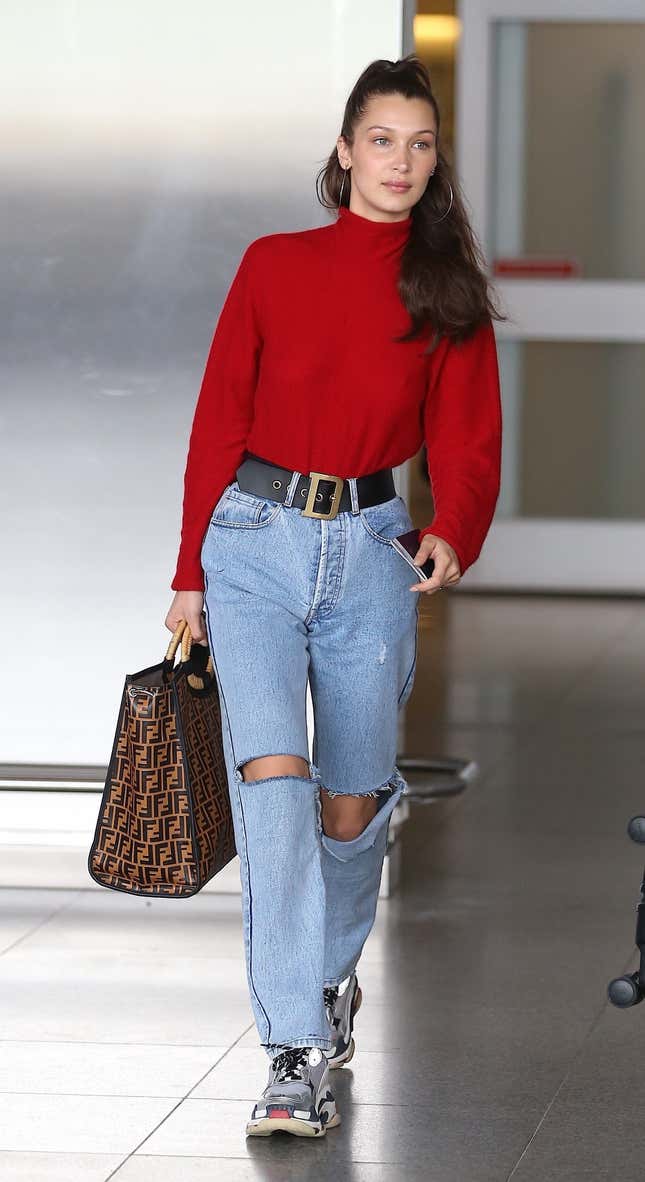 Just as war made practical clothing fashionable, climate change seems to be doing the same. It's no surprise that Madewell sells coveralls and "utility jumpsuits" that mimic the iconic siren suit. Just as it's no surprise that so many have gone to the salon to achieve a manageable lob or bob haircut; or that apocalypse hero Rick Grimes's classic shearling jacket is now standard issue.

Whether it comes from a second-hand store or fresh out of a boutique in Soho, practical, durable, utilitarian fashion is clearly having a moment. People wear fanny packs cross-body to keep their valuables close and accessible. Chunky, supportive, post-ugly sneakers cushion the feet of celebrities like Bella Hadid and Tyler the Creator. And Carhartt, a company built on making durable clothing for manual laborers, is flying off the shelves and into the closets of hip Brooklynites.

"It's not an outrageous thing today to go to a dinner party in a pair of Carhartt overalls," Clemente said. "It's normal. No one would look twice."
All of these pieces would surely be functional if life as we know it went down the tubes—but the shearling jacket is truly the icon of our climate apocalypse.
"It's a classic shout-out to the wild west," Clemente told Jezebel. "It is somewhere in our subconscious associated with a place without rules."
When our planet does devolve into a barren, apocalyptic landscape without either rule or order, I'll navigate it fashionably in my shearling coat. Hopefully, I won't die of heat stroke.