Remember when Barack Obama announced that the Affordable Care Act would include a birth control mandate that gives women access to birth control for the lovely cost of free? That was great. Those guidelines kicked in on August 1 of 2012, but now, more than two years later, some women are still paying for their contraceptives—largely due to confusion around how exactly the system works.
Time's Susie Poppick recently faced an issue filling her prescription for birth control when she was told that the cost would be $50 for a single order. As she began the process of haranguing her insurance company for actual, helpful answers, she learned how confusing the process can be.
I recently found myself in the exact same situation as Poppick; I can attest to the fact that it's hard to even know exactly what questions you should be asking.
When Poppick called her insurance company, Aetna, she was told about the company's policy around brand name and generic prescriptions.
My happiness was brief when a customer service agent informed me that—while most brand-name pills had a copay—I could simply switch to a free generic version of the same compound. The problem? Turns out there is no generic version of Ortho Tri-cyclen Lo yet. So I was trapped, much like women whose insurance companies have denied them coverage for the NuvaRing, reasoning that they can take generic pills with the same hormones—even though the Department of Health and Human Services has been clear that the ring is a distinct form of contraception (and should therefore be free).
G/O Media may get a commission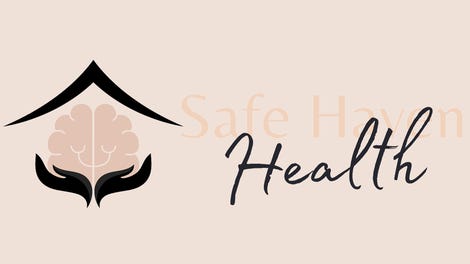 Addiction counseling
Safe Haven Health
Poppick didn't want to switch her prescription for the understandable reason that it takes time for many women to finally find the best method and medication for them and because it's really frustrating to have to change or concede a personal health choice because of the bullshit policies of an insurance company.
Digging around for a solution, she learned that the law was actually on her side.
The pressure I felt to switch seemed especially unjust given this aspect of the law: While women can be charged a copay for brand name drugs when an equivalent generic is available, this Department of Labor FAQ explains, "if, however, a generic version is not available, or would not be medically appropriate for the patient" as determined by her doctor, "then a plan or issuer must provide coverage for the brand name drug … without cost-sharing."

When I brought my dilemma (and the fact that I was a journalist planning to write about it) to Aetna's director of communications, Susan Millerick, she took swift action. Within a week, I had my Ortho Tri-cyclen Lo, free of copay.
Aetna chalked up the issue to an error by a service representative who did not explain to Poppick that she had the option to appeal her copay. Simply getting your doctor to make a call to the insurance company explaining that a specific medication is necessary can lead to an appeal and get the cost of your copay down to $0.
The rules for actually receiving free birth control aren't clear, and the people who should be invested in helping women navigate the system—primarily insurance companies—don't seem interested in doing so until you force their hand:
Generally, the biggest obstacle to free birth control access right now is ignorance, she says. Many women—and their insurance representatives, doctors, and pharmacists—aren't on the same page about whether their particular contraception should have a copay or not. Instead of doing a double take at the cost of their contraceptives, Gandal-Powers says, some women never question the charge.

That's a compelling reason to double check your insurer, pharmacist, and even doctor's assumptions.
Image via Calek/Shutterstock.