The image above is one I created as part of an illustration for Jezebel in February of 2016. It was for a post about the CDC's guidelines for women to avoid alcohol unless they're taking birth control.

It was a surprise and a thrill when, in January, I spotted a portion of my illustration on photos of signs at the Women's March in Washington, DC. How cool! So I started searching around a bit more, to see if it was showing up anywhere else.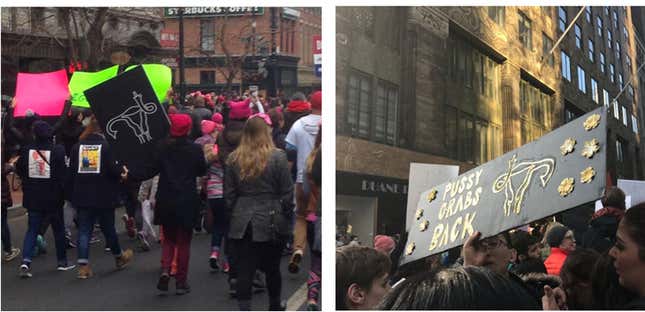 In October last year, in response to a proposed law intended to criminalize abortion and even miscarriage with the threat of a prison sentence, women in Poland went on a work strike and organized a huge rally with tens of thousands of people in Warsaw's Castle Square. I remember reading about it here on Jezebel, but at the time I hadn't seen any photos from the protest. The protesters dressed all in black. Many carried homemade signs, coat hangers, flags, and this drawing.

I'm curious and fascinated about how it was adopted by Poland's cause. Perhaps people found it because it relies on simple, blunt imagery. I had drawn it rather quickly last year, and maybe it's the relative simplicity that makes it more useful and adaptable than I'd ever imagined it would be. I know that Jezebel has an international audience, but I never thought an illustration I'd make would become a small piece of global feminist protest iconography.
In any case, the bill was voted down and the ban was rejected.
Today, another women's strike is underway around the world. We invite you to use this image in your protest, if you feel like it. You can download a high-res version of it here and here. You can also pick up t-shirts with the image in the Jezebel store. (Gizmodo Media Group will donate 50% of the profits from each t-shirt sale to Planned Parenthood Federation of America Inc.)
Below are some photos of the women's strike in Poland.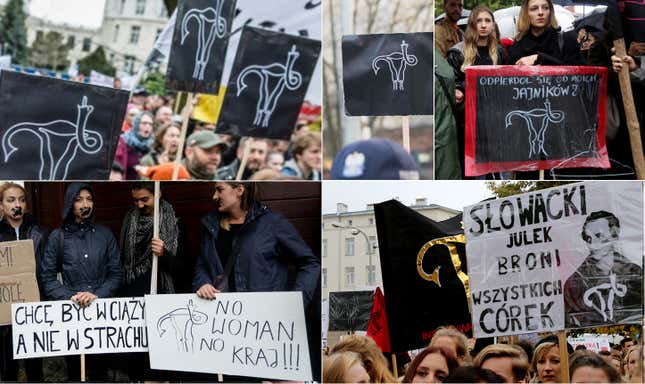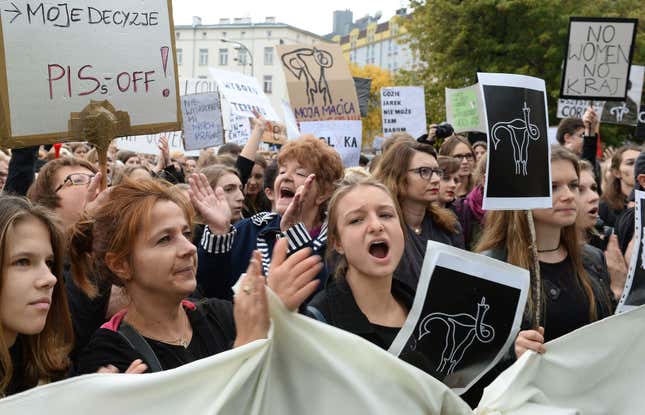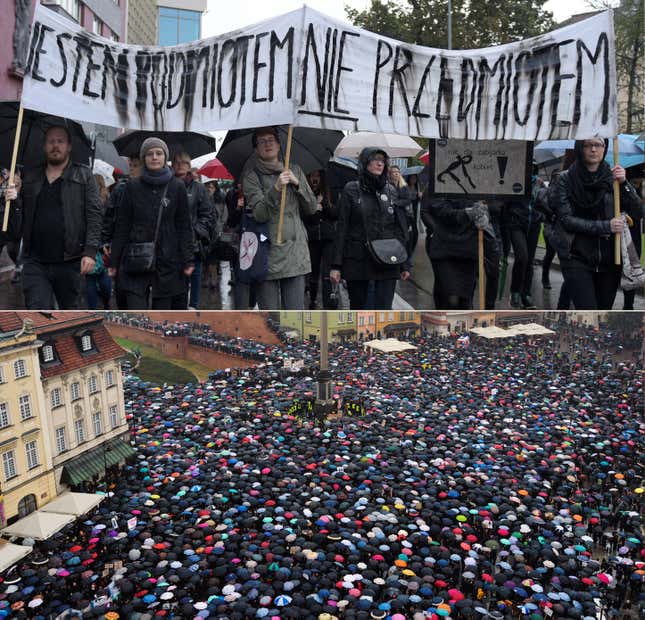 Jim Cooke is Gizmodo Media Group's art director.