Newly released data on state-by-state obesity rates reveals that last year's fittest state has been dethroned. Goodbye, Colorado. Hello, Montana. This is huge. In a sense.
At the top of the list of America's most obese states is Mississippi, where more than 35% of adults are obese, and West Virginia, where 34.4% of adults are obese. Rounding out the top ten are Delaware, Louisiana, Arkansas, South Carolina, Tennessee, Ohio, Kentucky, and Oklahoma.
The real shakeup in this year's rankings occurred on the bottom of the list. From 2000 until 2012, Colorado remained America's least obese state. But this year, Montana overtook the Rocky Mountain State, and as it stands, is the only state in the union where at fewer than 1 in 5 adults is obese. The other least-obese states are Nevada, Minnesota, Massachusetts, Connecticut, New Mexico, California, Hawaii, and New York.
Overall, 27% of Americans are obese.
The Gallup survey also found correlation between states with high rates of obesity and states with elevated rates of depression, diabetes, and high blood pressure among the population. They also found that residents of less obese states tend to eat healthy and exercise more than their counterparts in more obese states.
G/O Media may get a commission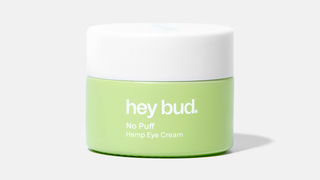 15% off
Hey Bud - No Puff Hemp Eye Cream
Of course, Gallup's data isn't perfect; it relies on self-reported information. Nor does Gallup's data measure a wide variety of social conditions beyond individual habits that tend to positively correlate with obesity as a public health concern. Poverty, access to healthy food, municipal planning that encourages walking rather than forcing people to rely on their cars are paid lip service, but individual agency is still the main takeaway in Gallup's analysis of findings.
As the rate of obesity among U.S. adults continues to increase across all 50 states, health issues and costs associated with the chronic diseases that can accompany obesity will continue to rise. Gallup-Healthways Well-Being Index data show Americans are not eating as healthily or exercising as often as in past years, which might play a role in the increase of national and state obesity rates.
Imagining obesity the public health concern as the sum of a million individual decisions that have nothing to do with a system that encourages those decisions is kind of obtuse. But at least it makes for a more human interest story-heavy medal race in the annual Public Health Concern Olympics.
Image via Shutterstock