Yaz and Yasmin manufacturer Bayer is under fire yet again, this time for withholding key data about blood clot risks from the FDA. We decided to see how Bayer stacked up against other manufacturers where evil is concerned.
According to Bloomberg, recently unsealed FDA documents show that Bayer neglected to pass along reports of blood clots to the agency in a 2004 safety review of Yasmin. Says former FDA commissioner David Kessler, "Bayer presented a selective view of the data, and that presentation obscured the potential risks associated with Yasmin." The Bloomberg coverage includes a lot of phrases you never want in an article about your company, like "The FDA told Bayer in June 2003 that it was 'very concerned' about the number of adverse events, particularly deaths," and a section titled "10,000 Lawsuits." So ...
Bayer
What it makes: Yasmin, Yaz, Mirena (IUD)
Evil activities: hiding information about Yaz and Yasmin risks; advertising pills for non-approved uses (like curing acne); failing inspections for some ingredients
G/O Media may get a commission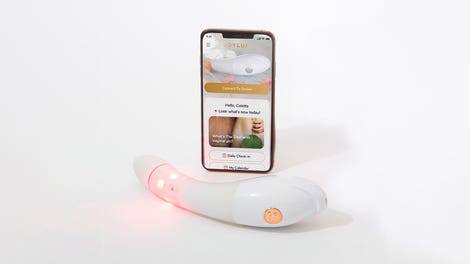 $50 Off
Joylux vFit Gold Device
Wyeth (now owned by Pfizer)
What it makes: Alesse, LoOvral, Lybrel, Ovral, Minesse, Harmonet, Triminulet, Trinordiol, Minulet, Microval, Nordiol, Biphasil, Overette, Nordette, Triphasil
Evil activities: allegedly illegally kept a generic version of the antidepressant Effexor off the market; accused of paying bribes for overseas business; allegedly sponsored unethical drug trials on victims of the 1984 Bhopal gas disaster
Ortho-McNeil-Janssen (part of Johnson & Johnson)
What it makes: Ortho-Cept, Ortho-Cyclen, Ortho Micronor, Ortho-Novum, Ortho-Tri-Cyclen, Ortho-Evra, Ortho-Tri-Cyclen Lo
Evil activities: accused of hiding risks of Ortho-Evra patch, including a potentially higher risk of blood clots than that posed by birth control pills; allegedly paid kickbacks to pharmacy Omnicare to get more nursing home residents on its drugs
Merck
What it makes: Implanon, Nexplanon, NuvaRing
Evil activities: allegedly made false statements about Vioxx's safety and marketed it for an unapproved use (for which it will pay a nearly $1 billion settlement); refuses to lower prices it charges government programs for its life-saving AIDS drugs
Warner Chilcott
What it makes: Ovcon, Estrostep, Loestrin, Lo Loestrin
Evil activities: Warner Chilcott was sued in connection with its IPO in 2006, but in general I was not able to find much evidence of evil. However, Urban Dictionary does define "Warner Chilcott" as "To commit an act of unspeakable evil and uncalled for malice, just because you can" — so maybe there's something I'm missing.
Bayer Withheld Yasmin Data From U.S., Former Agency Chief Says [Bloomberg]
Image via lineartestpilot, Getideaka/Shutterstock.com