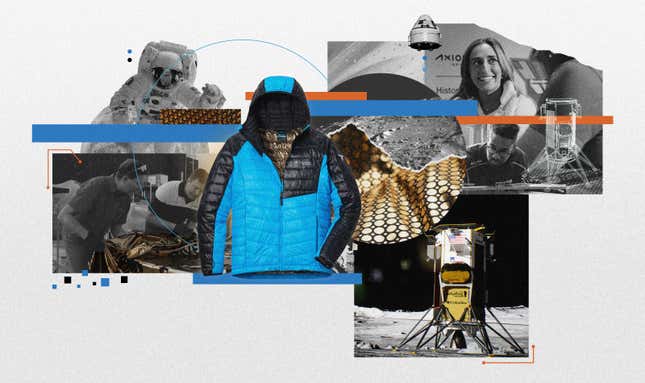 Over time, space exploration has led to many innovations here on Earth, from infrared ear thermometers to memory foam mattresses to invisible orthodontics. Later this year, an earthly invention will repay the favor.

This spring, Houston-based Intuitive Machines will send its Nova-C lander to the surface of the moon carrying NASA payloads, marking America's first lunar surface visit in more than 50 years. Carrying a ground-breaking camera system called the EagleCam CubeStat, the Nova-C will capture its own descent on the moon's surface, making these photos the first third-person view of any extraterrestrial touchdown in history. These images will be transmitted back to Earth via Intuitive Machines' Lunar Telemetry and Tracking Network (LTN).
But that's not all. This voyage will also send Columbia Sportswear's Omni-Heat™ Infinity fabric to outer space for the first time. The shimmering gold lining — the same one used in Columbia's jackets, vests, and boots — will help protect the sophisticated machinery from the moon's extreme temps, which fluctuate from +250 degrees to -250 degrees. "In thermal modeling, we found that Omni-Heat Infinity provides our lander a benefit for heat reflection when used as a panel covering," says Intuitive Machine's Senior Mechanical Engineer Josh Bluth.
Although the upcoming Intuitive Machines and Columbia moon lander mission will not carry any passengers, the project still keeps the astronauts of tomorrow in its sights. To encourage more women to enter the field of astrophysics and aerospace engineering, Columbia and Intuitive Machines have each contributed $100,000 to form the Intuitive Machines and Columbia Sportswear Advancing Women in Technology Program, which will provide a group of female students in STEM-related fields with scholarships and fellowships across the undergraduate and graduate programs at Florida's Embry-Riddle Aeronautical University.
To learn more about this multifaceted collaboration, we spoke with two experts—Columbia's VP of Innovation Haskell Beckham and astrophysics PhD student and aspiring astronaut Sarafina Nance—about what this project means for the future of apparel, women in STEM, and space exploration at large.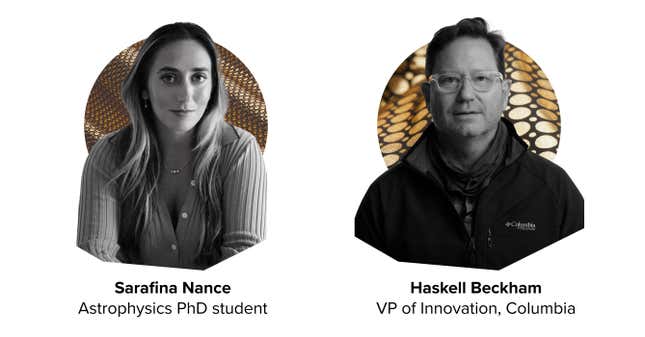 A Partnership Written in the Stars
As a textile scientist with a PhD in chemistry and a concentration in polymeric materials, Beckham says the partnership with Intuitive Machines was a moment of stars aligning. "There's a lot of unexpected synergy between Columbia and Intuitive Machines that makes this mission a mutually beneficial collaboration," Beckham says. "We had the materials to help insulate the lander, but we were also motivated by any insights from the mission that could lead to future innovations."
Twelve years ago, Columbia Sportswear was inspired by NASA-engineered space blankets to create the original Omni-Heat material — a silvery thermal reflective lining composed of tiny aluminum dots, which would ultimately become the company's most successful technology. Then in 2021, Columbia launched the next iteration of the tech: Omni-Heat Infinity, that features major upgrades in heat retention while maintaining breathability.
By mixing small and large dots on the fabric, Beckham and his team were able to upgrade the fabric's reflective aluminum surface content to 50-60%, making it even warmer than ever before. To distinguish the latest lining's appearance, Beckham and his team of engineers then tinted the protective covering on the aluminum dots an undeniably luxe gold.
This partnership also felt written in the stars for Nance, especially when it came time to visit the Intuitive Machines headquarters. "It was so surreal to see and touch something that will be launching off this planet into space, then landing on the moon," Nance says. "It's easy to decouple man-made space technology from the context of space, but it all starts here on Earth."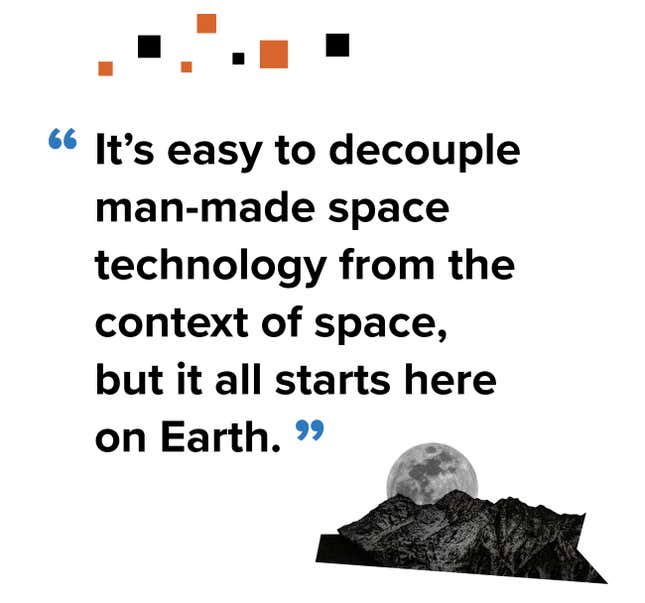 After all, any journey into space begins on terra firma.

From Lab to Likes
To test the performance of the Omni-Heat Infinity material, Beckham and his team traveled around the world, including to South America's Andes mountains, in order to determine how well prototypes reflected the infrared heat from the human body. "Clearly, the environment of the moon is different from the ones we tested it in," Beckham says, "so we had to do a lot of lab experiments to ensure it was going to survive the launch and hold up to the conditions of the moon." No small feat.
Next, there's the matter of getting the word out about this historic mission. That's where Nance comes in.
As an ambassador for the collaboration, Nance plays a pivotal role in spreading awareness about space exploration to women and women of color, who are still underrepresented in STEM fields. According to Catalyst.org, women make up only 34% of STEM employees; the stats for women of color is worse, at 11.6%.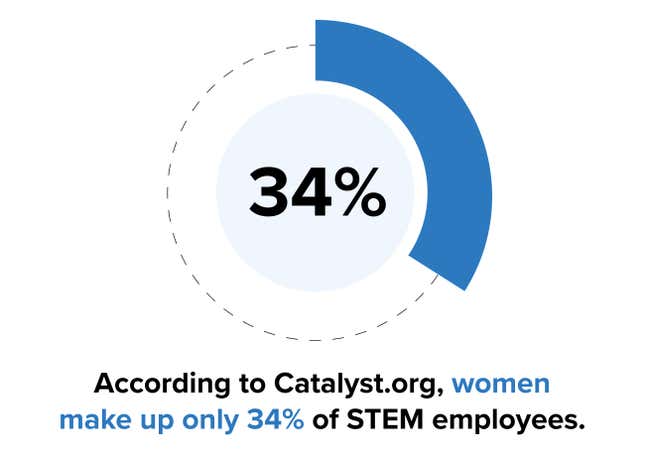 Nance uses TikTok and Instagram (130K followers and counting) to create content like layperson-friendly breakdowns of the James Webb telescope images, what it means to live in an exponentially expanding Universe, and behind-the-curtain footage of her cosmic adventures, including a recent visit to the Intuitive Machines HQ.

The Next Big Leap
In fact, it was during an Intuitive Machines HQ visit that Beckham spotted a sticker on a piece of equipment that read "SPACE IS HARD." An understatement to be sure, but a sentiment astronauts and aerospace engineers repeat, because to say something is difficult is to say it's also not impossible.
"The moon is a hard mission to execute, but it's not as hard as Mars," seconds Nance. "The science and technology being developed for the moon can hopefully get us one step closer to Mars."
Whether in her PhD studies at UC Berkeley or livestreaming at zero gravity to her fans, Nance works toward that goal every day, championing women in astrophysics and STEM fields at large. And with NASA working on the multi-phase Artemis mission, her vision for women in space is on the precipice of its latest milestone.
Artemis Phase I, an unmanned moon orbiting mission, was completed in 2022. Phase II, a similar mission with crew, is slated for 2023. And in 2024, NASA plans to land one man and one woman on the moon, 55 years since Neil Armstrong took those landmark first steps and 41 years since Sally Ride became the first American woman in space.
With the Advancing Women in Technology program, Columbia and Intuitive Machines are encouraging more young women to envision themselves alighting on an extraterrestrial body, providing a historically underrepresented demographic in STEM with the practical means to shoot for the moon.
Steve Altemus, the President and CEO of Intuitive Machines, understands that more women in aerospace means more brilliant minds pushing humanity into the stratosphere. "As an alumnus of Embry-Riddle, I am drawn to supporting the university that provided the foundation for my aerospace engineering career," Altemus says. "By giving back to universities and supporting initiatives that promote diversity and inclusion in STEM fields, we can help create a more inclusive and equitable future for all."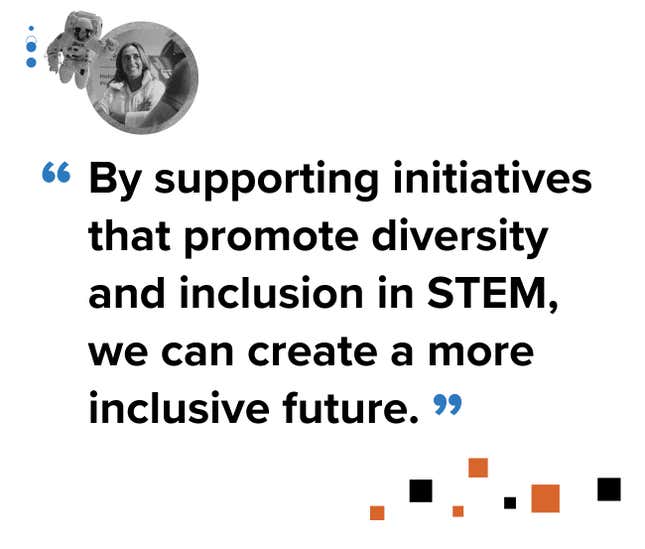 Take, for instance, Taylor M. Yow, a current grad student at Embry-Riddle, whose work contributed to the EagleCam imaging system the Nova-C will carry into the skies this spring. "I would not have been able to pursue my dream without scholarships, awards, and grants," says Yow. "I'm so grateful to the organizations that have made it possible for me to become an aerospace engineer."

More proof that this collaboration is one small step for Intuitive Machines and Columbia, but another giant leap for humankind.
Test your own limits with the full line of Omni-Heat Infinity jackets, boots, and accessories.
This post is a sponsored collaboration between Columbia and G/O Media Studios.