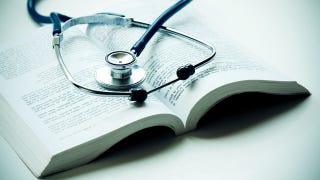 On Wednesday the House passed an amendment introduced by Rep. Virginia Foxx that says money from a federal healthcare education fund can't be used to teach doctors to perform abortions. It passed 234-182, with 13 Democrats voting for it and 10 Republicans voting against it. The House has given us yet another reason to feel stabby, but thankfully the Senate is not expected to consider the bill.
Earlier: Congress May Put Restrictions On Teaching Doctors To Perform Abortions
Image via lenetstan/Shutterstock.