Republican Congressman Jason Chaffetz has sent a furious letter to the Office of Government Ethics for openly criticizing Donald Trump's very shaky plans to deal with his conflicts of interest. Chaffetz chairs the House Oversight Committee, which funds the ethics office. He indicated that maybe they won't fund the ethics office anymore, if they're going to keep criticizing Trump.

Politico reported Thursday night that Chaffetz is threatening to subpoena the OGE, and is demanding that its head, Walter Shaub, submit to an interview by the end of the month. The New York Times published the full letter that Chaffetz sent to Shaub; in it, he accuses the OGE of "blurring the line between public relations and official ethics guidance" in their criticism of Trump.
Chaffetz seems particularly mad about a series of sarcastic Twitter posts the OGE's official account sent to Trump in November, mock-congratulating him for deciding to divest himself from his businesses. Trump is not actually doing that.
G/O Media may get a commission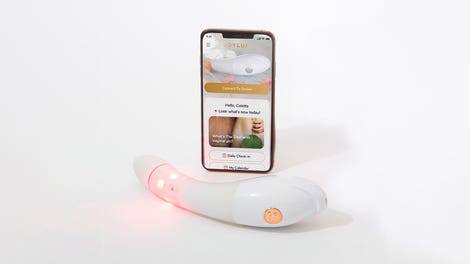 $50 Off
Joylux vFit Gold Device
And so, Chaffetz is doing what any ethical observer might do, namely threatening to investigate and then maybe shut the OGE down entirely:
Your agency's mission is to provide clear ethics guidance, not engage in public relations.The Committee is thus continuing its examination of operations. statutory authorization lapsed at the end of fiscal year 2007 and the Committee has jurisdiction in theHouse of Representatives for reauthorizing the office. To help the Committee understand how you perceive role, among other things, please make yourself available for a transcribed interview with Committee staff as soon as possible, but no later than January 31, 2017. The Committee may also need to interview additional witnesses pursuant to this review.
Shaub was appointed by President Obama, and Politico notes that Chaffetz has tangled with him before, over whether Hillary Clinton should disclose paid speeches given by Bill Clinton, for which the fees were paid to the Clinton Foundation. Some of those payments came from "foreign government entities," and the OGE differed with other ethics experts about whether that was OK:
Shaub's office indicated at the time that such omissions could be appropriate if the person involved was speaking on behalf of an organization and not in their individual capacity. However, other ethics experts disagreed and said the honoraria directed to charity should have been reported.
Shaub spoke to the Brookings Institute earlier this week, where he said plainly that Trump has to divest himself from his businesses. He added that no, asking the future president to take a financial hit isn't unreasonable.
"It's important to understand that the president now is entering the world of public service," he said, according to the text of his speech. "He's going to be asking his own appointees to make sacrifices. He's going to be asking men and women in uniform to risk their lives in conflicts around the world. So, no, I don't think divestiture is too high a price to pay to be President of the United States of America."
Update, 10:15 a.m.:
And now the Democrats on the House Oversight Committee are battling Chaffetz: Rep. Elijah Cummings is calling his letter to Shaub "retaliation" and demanding that requesting that the committee hold a hearing so that he can testify about Trump's conflicts of interest. Here's his full statement:
"The Oversight Committee is supposed to protect whistleblowers and independent government watchdogs like the Office of Government Ethics instead of retaliating against them for political reasons. Yesterday, I asked Chairman Chaffetz to hold a public hearing so the American people could hear firsthand from the head of OGE about President-Elect Donald Trump's refusal to divest. Instead, the Chairman chose to attack the Director and demand that he appear for a closed-door interview. This is coming from the same House Republicans who tried to eliminate the Office of Congressional Ethics just days ago. The Oversight Committee has not held one hearing, conducted one interview, or obtained one document about President-Elect Donald Trump's massive global entanglements, yet it is now apparently rushing to launch an investigation of the key government official for warning against the risks caused by President-Elect Donald Trump's current plans. Rather than acting as a cheerleader for Donald Trump and attacking or intimidating his critics, the Committee should do its job under the Constitution and investigate his sprawling business deals around the world. I renew my request to the Chairman to open this up to all of America and let the Director of OGE testify in public."