You'd think a dying 7-year-old would bring out compassion in even the stoniest hearts. But in a new low for humanity, one Michigan girl was subjected to Internet mockery instead.
Click to view
7-year-old Kathleen Edward of Michigan is in the final stages of Huntington's Disease, which killed her mother, Laura, at 24. You'd think both she and her family, the Roses, would have earned some peace, but no — you see, they offended some neighbors, the Petkovs....over a bouncy castle. Reports Fox,
A member of Kathleen's family says the bad blood started about two-years ago after the two families had a falling out over a birthday party at the Rose house. At the party kids were using a "bounce-house" and playing games in the front yard. The source says that Jennifer Petkov texted someone in the Rose family, asking if her kids could come to the event. A response to the text did not come quickly enough and it angered Jennifer. According to the Rose family, she's been harassing them ever since.
This was apparently enough to prompt a longstanding feud, culminating in the Petkovs posting photoshopped images to Facebook, including "Laura in the arms of the grim reaper" and Kathleen's face superimposed over a skull and crossbones. (They've also hitched a coffin to a truck in front of the Rose house — which they drove around honking after the mother died last year — but say that's for Halloween, so.) These aren't just allegations; they've admitted to it, and were initially defiant. However, since the story hit the media — and prompted a vigil of support in front of Kathleen's house — they've also apologized. Says Jennifer Petkov,
If I had to do it all over again, I wouldn't do it...And to that little girl, I apologize if you've been hurt. There's not much more I can say. And hopefully we can live our lives peacefully from now on.
G/O Media may get a commission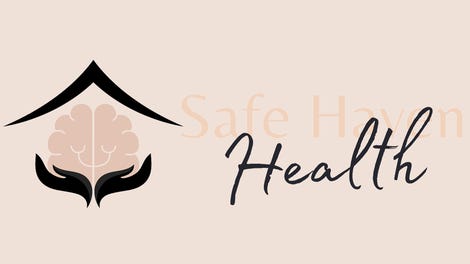 Addiction counseling
Safe Haven Health
She added, "What I did was ignorant and wrong and I would walk right across this street now and apologize, if it weren't for the PPO (personal protection order issued against her earlier by a court)."
Asked why she did it, she says "for personal satisfaction... because it burns Rebecca Rose's ass raw."
Those who find this an insufficient sign of support have decided to have a vigil for the little girl on the 23rd, stating "She has been tormented by sadistic neighbors. Please come and join us in showing Kathleen there are good people that care." A local toy store has also organized a fundraising drive which has resulted in $9,000 for a shopping spree for Kathleen. And there have been negative repercussions for the Petkovs: the husband, Scott, may lose his job and the Petkovs' son was sent home from school for fighting after another boy confronted him about his family's behavior.
The moral: even if you don't find these impulses reprehensible — let alone the planning, work and follow-through required — then remember this: people do not like it when you bully children. That goes double for dying children.

Woman Who Taunted Dying Girl Now Offers Apology [Fox]
Parents: Dying Girl, 7, Taunted By Neighbors In Trenton [Fox]
Trenton Woman Apologizes For Facebook Taunts [Detroit News]