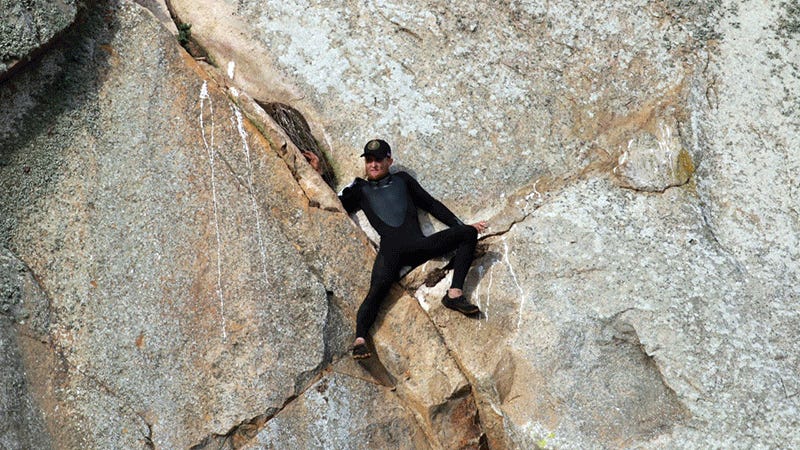 A California man with a beautiful heart and so-so climbing skills needed to be rescued off a ledge Thursday morning after his idea for a creative proposal hit a few unexpected snags, and I suddenly understand straight people less than I did before.

The New York Post reports that 27-year-old Michael Banks scaled the 600-foot Morro Rock in order to propose to his girlfriend, "who was watching via cellphone video." (Because it was left unexplained, I have decided that his concept must have been to reach the peak, call his girlfriend, and sing, "Ain't no rock wall high enough to keep me from you.")
But let's return to the facts. All was going well until he decided to leave:
Banks "took a different trail down, much steeper" and became stranded, Gailey said. "He couldn't go any direction, on a sheer ledge, with his feet dangling 80 feet off the ground."

Rescuers called in a helicopter, and [fire Captain] Gailey descended by cable to hoist Banks from the narrow ledge, with the rotors spinning near the cliff and churning air from the blades battering both men.
The girlfriend reportedly said yes, but depending on whether or not you believe in signs (and how you interpret them if you do), this either means the couple will be married for 50 years, or that they'll both trip and fall into a Hawaiian volcano on their honeymoon.
Images via AP.