Clint McCance, the Arkansas school board member who wrote homophobic rants on his Facebook page, announced his resignation yesterday on AC360. But his apology left something to be desired.
As the Huffington Post's Jack Mirkinson notes, Anderson Cooper does an admirable job of keeping after McCance in the clip below. But McCance repeatedly stops short of a full apology.
"It was over-the-top?" "I picked the wrong words to use and used them poorly?" "I don't agree with the language I used?" Sorry, dude, that's what you say when you accidentally curse in front of the kids. Not when you write things like, "Seriously they want me to wear purple because five queers killed themselves. The only way im wearin it for them is if they all commit suicide," or, "I like that fags cant procreate. I also enjoy the fact that they often give each other aids and die." Those aren't little slips of the tongue. And the language McCance used is just the beginning of the problem. I'm glad McCance has taken the step of resigning, so that the LGBTQ kids in his district don't have to go to school every day knowing a vicious homophobe is making decisions about their education. But unless he's willing to admit that the content of his statements was bigoted at a core level, I'm not too convinced by his apology.
G/O Media may get a commission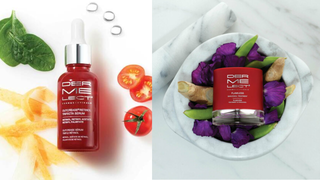 Save $19
Retinol Renewal Kit
Clint McCance, Arkansas School Board Member, Resigns On 'Anderson Cooper 360' [Huffington Post]