A birthday invitation with a homophobic message sent to two gay fathers has been revealed to be a hoax.
The story made the rounds last week and had all the elements that make something go viral on a volcanic level—an anti-gay message, the involvement of children and a photograph of the offending material. That's like the viral trifecta. Here's how the story went down: One of the invitations the men had sent out for their daughter Sophia's birthday party was returned to them with a pretty hateful and disgusting message, from "Beth," the mother of "Tommy" a child who had been invited to attend the party:
"Tommy will NOT be attending," wrote Beth on the invitation. "I do not believe in what you do and will not subject my innocent son to your 'lifestyle'. I'm sorry Sophia has to grow up this way. If you have an issue or need to speak to me: [phone number]."
Turns out, the whole thing was just a shitty prank made up by a couple of New York radio hosts, Steve Harper and Leeana Karlson from the K-98.3 Morning Show.
The DJs posted a message to the station website, apologizing for their prank:
"This story was, in fact, totally fictitious, and created by the two of us. This was done without the knowledge of K-98.3 management or ownership. We were attempting to spur a healthy discourse on a highly passionate topic, but we made a mistake by misleading our listeners into thinking that this specific situation actually existed. We are very sorry that we perpetuated this falsehood, even after it was clear that it had taken on a 'life of its own. We deeply apologize for violating your trust, and we will work hard to regain that trust."
G/O Media may get a commission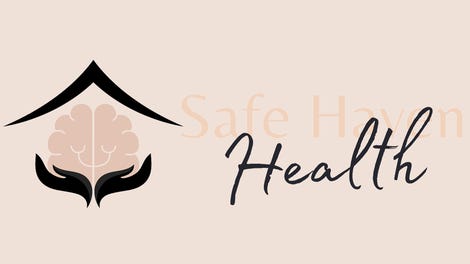 Addiction counseling
Safe Haven Health
Here's the response from the station's management, which was posted to the K-98.3 Facebook page yesterday:
Wednesday, February 12, 2014, the K-98.3 (WKJY) Morning Show with Steve and Leeana aired a story about a girl's birthday party and one parent's objection to the same-sex situation of that girl's parents.

After this aired, it was brought to K-98.3 management's attention that all the details of the story were completely fabricated independently by Steve and Leeana. This was done without the knowledge of K-98.3 management or ownership. The story, presented as a real event, was, in fact, fictitious. An internal investigation was quickly launched which has resulted in the immediate suspension of Steve Harper and Leeana Karlson from the K-98.3 Morning Show.

In an effort to move forward, K-98.3 has been speaking with local community organizations, such as the Long Island GLBT Services Network, to ensure the fabricated story does not result in further damages with respect to the GLBT community.
There was speculation from the beginning when this story first circulated (mostly because there's been too many of these hoaxes lately) that this story might be a fake. As our own Lindy West noted "It kind of seems fake. What modern homophobe actually puts 'lifestyle' in scare-quotes? Too on-the-nose, man." But still. Sucky thing to do, radio show hosts.
Why is OK to play on our emotions and our willingness as a society to give the benefit of the doubt to people who seem to be in genuinely distressing situations? I get that the media's rush to get stories like this out is low-hanging fruit for people who want to skewer the process of journalism these days. Fine. But doesn't it occur to anyone behind these pranks how much damage they could be doing to people in the future who actually are experiencing this kind of discrimination or tragedy? Aren't there enough times when victims are already too afraid to come forward in situations like this, because they're afraid people won't believe them? Do you think about that when you're plotting your dumb radio station prank for ratings?
Seriously. SUCKY THING TO DO.