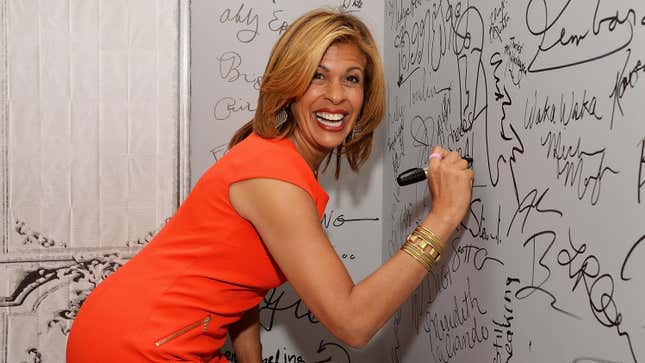 It's been seven hours and eleven days since Hoda Kotb appeared on the Today show and it's not entirely clear where she's been. Cue me dramatically singing "Nothing Compares 2 U" (Prince version, duh) as I search for a friendly face in hours one, two, three, and four of the show—only to find no one.
The last time Hoda was on the NBC morning show was February 20, but according to Deadline, that episode was pre-recorded, meaning her last live appearance was February 17th. Since then, Craig Melvin and Tom Llamas—hosts I have no parasocial attachments to—have subbed in for her. Real "sorry to this man" vibes up in here.
And no offense to Hoda's Today show co-hosts like panty-denier Jenna Bush Hager or too-Depp-adjacent-for-my-liking Savannah Guthrie, but they simply don't possess that je ne sais quoi Hoda does. Also, to make matters stranger, on Tuesday morning (after announcing Hoda's absence again), Savannah left the show after 15 minutes. Something is awry at 30 Rockefeller! I'm lighting every candle in my house—fire safety be damned—to burn in Hoda's absence, and pray for a swift and safe return.
So where's Hoda been? We don't know!! In lieu of appearing on the big white couch beside Bush Hager every morning, the anchor has been posting cryptic Instagram infographics with messages like "Choose Hope," "Sometimes miracles are just good people with kind hearts," and "She's Magic, That One." My greatest fear is she's stuck in the Hallmark aisle at a CVS and is desperately sending us clues to rescue her.
G/O Media may get a commission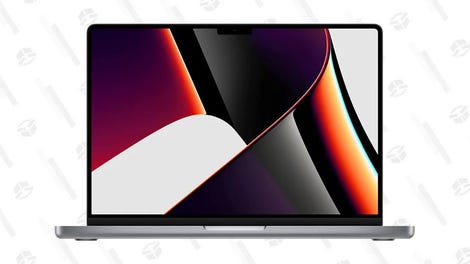 Save $300
2021 14" 1TB MacBook Pro
Worried fans have picked up on her absence. Some are wondering if she's maybe adopted another child and is taking time off for that. Possibly. But her Instagram posts are leaning a little too melancholic in my opinion. Anytime I see someone post something akin to what Hoda's been sharing, I'm immediately led to assume they're 1) going through a breakup or 2) got in a big fight with their best friend. But Hoda broke off her engagement to Joel Schiffman a year ago and hasn't been publicly linked to anyone since.
Perhaps rumors about her feuding with Savannah aren't far off. Maybe Savannah left the show early today to platonically chase her down in the airport, rom-com style, and profess her unending devotion to her. "I don't just want you in my life Today, but tomorrow, and tomorrow and tomorrow."
Most fans are commenting on her Instagram that they're praying for her quick return and that she is okay. Myself included! And Hoda, if you are stuck in the CVS Hallmark aisle somewhere in midtown Manhattan, send up a flare and I'll come find you.
---