It may not come as a surprise to those familiar with crafts and hobbies retailer Hobby Lobby that the evangelical Christian-owned company has a keen interest in the biblical Middle East, in fact the company has been assembling a collection of ancient artifacts for nearly a decade. In October 2015, the Daily Beast first reported that the Oklahoma-based company had "been under federal investigation for the illicit importation of cultural heritage from Iraq" since 2011.

Well, the day of reckoning is upon us, because, according to a civil complaint filed by federal prosecutors in Brooklyn on Wednesday, Hobby Lobby bought more than 5,500 artifacts in December 2010, despite a cultural property law expert warning them at the time that many of them may have been seized illegally from historical sites in Iraq. The objects were illegally smuggled from Iraq to the United State.
Prosecutors also filed a stipulation of settlement on Wednesday that requires Hobby Lobby to forfeit the artifacts and an additional $3 million in federal fines to the Justice Department, which will ultimately decide where the objects end up. The government will post a notice online notifying the items' owners that they have 60 days to submit their claims, according to the New York Times.
The civil complaint also reveals that the items, many of them ancient tablets inscribed with cuneiform writing, were shipped with labels describing them inaccurately as "ceramic tiles" and "samples" from Turkey and Israel.
G/O Media may get a commission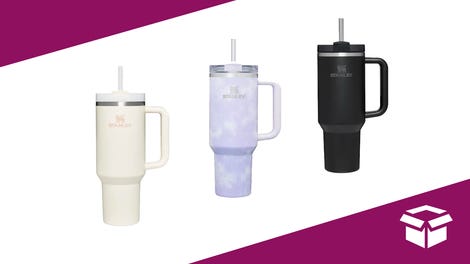 Up to 45% off
Stanley Cup Sale
Hobby Lobby President Steve Green said in a statement that the company has been cooperating fully with the federal investigation, and that the company's "regrettable mistakes" were due to inexperience.
Aside from becoming culture looters due to its blinding love of the Bible, Hobby Lobby is also famous for successfully arguing its case in front of the Supreme Court, in Burwell v. Hobby Lobby (2014), that closely held for-profit corporations should be exempt from regulations if they conflict with the owners' religious beliefs.