Today Hillary Clinton officially launched her campaign with a rally at Four Freedoms Park on New York's Roosevelt Island. The location, Clinton's campaign said, had significant meaning for the candidate, whose speech summoned up the progressive legacy of Franklin Delano Roosevelt.

Clinton walked out to the podium to Sara Bareilles' "Brave" and stood in front of a youngish crowd of women (some suggested the crowd was diverse, others suggested that it wasn't).
From the beginning, Clinton's speech was woman-focused, she referenced a nation "with absolutely no ceilings." She celebrated the progressive history of the Democratic party, including FDR and presidents who had followed her lead, and positioned herself as the clear successor to that history. Clinton also very publicly and explicitly embraced the Obama administration for the first time since announcing her candidacy. She touted the President's work on health care, as well as the administration's record on the economy recover and the auto bailout.

Clinton promised to both preserve and continue those legacies: "Americans have come too far to see our progress ripped away," she said as she criticized Republican policies on climate change and income inequality.
She also promised to "strength U.S. families," by expanding paid sick leave, introducing comprehensive paid family leave, addressing equal pay, and ending LGTBQ discrimination. "[Equal pay] is not a women's issue," Clinton said, "it's a family issue." Clinton acknowledged that equal pay was a sticky issue that needed to address both gender and race.
G/O Media may get a commission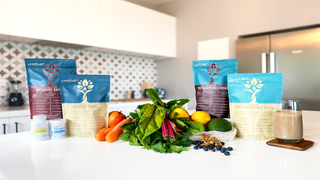 She also joked about the most recent attacks made by her Republican opponents, namely her age:
I will be the youngest woman president in the history of the United States … You won't see my hair turn white in the White House. I've been coloring my hair for year.
It was a nice moment of levity and a spot on joke about the expectations of women in the public arena. She finished the speech, again by conjuring up generations of women who have largely been left out of national elections:
I wish [my mother] could have seen the America we are going to build, an America where no one is left behind...an America where a father tells his daughter, you can be anything you want to be, even a president of United States of America.
At nearly an hour, the speech was one of the longest that Clinton has delivered. And, in large part, was the speech many had been waiting for her to give.
Image via Getty.