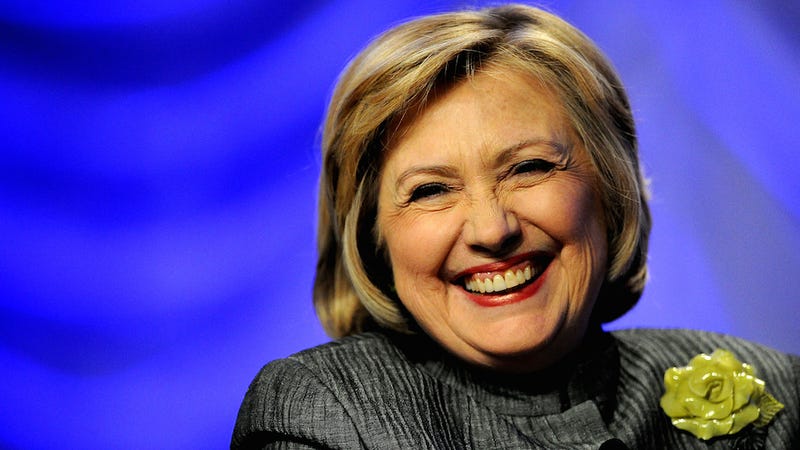 God golly gosh, Hillary Clinton is just basking in all of the suspense of whether or not she's going to run for president, like she's not going to or something. Sure, she can always decide not to accept the party's nomination, but then Democrats would really have to scramble to figure out what to do with the 69% of Democrats and Democrat-leaning Independents who support her. Still, lady is milking it.
In an interview with Diane Sawyer that's set to air tomorrow, the dilly-dallying former Secretary of State said that's she's "on the way to making a decision" some time before the year ends. But first, she wants to see how the midterm elections go. Via Time:
"I will be on the way to making a decision by the end of the year, yes," she said. "Certainly not before then … I just want to kind of get through this year, travel around the country, sign books, help in the midterm elections in the fall, and then take a deep breath and kind of go through my pluses and minuses about what I will – and will not – be thinking about as I make the decision."
lololol like she doesn't have this whole thing strategized right down to a t. Hell, I wouldn't be surprised if she dropped a 14-track self-titled album with a crap ton of music videos to go with right when she announced her nomination. But whatever, I'll play along. Sure. You take that deep breath Hillaré.

Image via Getty.