In an effort to demonstrate that Hillary Clinton's efforts to sidestep security measures—to say nothing of transparency regulations—imposed on her digital communications as Secretary of State were totally normal and fine, Representative Elijah Cummings has released an email from Clinton's predecessor, Colin Powell, in which he outlines the steps he took to "get around it all."
Powell was responding to an emailed query from Clinton, sent on January 23, 2009, about restrictions on the use of his BlackBerry phone, just a day after President Barack Obama won a fight with his handlers to keep using the device.
As it turned out, Powell didn't actually use a BlackBerry, but had a much more complicated system to get around the inconvenience of following the rules. "What I did do was have a personal computer that was hooked up to a private phone line (sounds ancient.)," he wrote to Clinton. "So I could communicate with a wide range of friends directly without it going through the State Department servers."
"I even used it to do business with some foreign leaders and some of the senior folks in the Department on their personal email accounts. I did the same thing on the road in hotels."
G/O Media may get a commission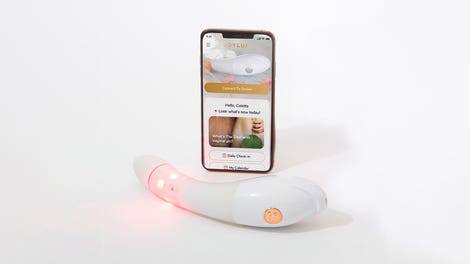 $50 Off
Joylux vFit Gold Device
In a statement accompanying the released email, Cummings, a Democrat and the ranking member on the House Committee on Oversight and Government Reform, said that Powell's email undermines the idea that Clinton's behavior was unprecedented.
"The Republican obsession with Secretary Clinton has reached a fever pitch, and they have been using taxpayer resources to single her out in a desperate and abusive attempt to hurt her presidential campaign," the statement reads. "If Republicans were truly concerned with transparency, strengthening FOIA, and preserving federal records, they would be attempting to recover Secretary Powell's emails from AOL, but they have taken no steps to do so despite the fact that this period—including the run-up to the Iraq War—was critical to our nation's history."
According to the FBI's notes from an interview conducted with the Democratic candidate for president in July, Clinton said that Powell's advice didn't factor "into her decision to use a personal email account."
In fact, Powell told People last month, Clinton was already using a private email server when she emailed him. "Her people have been trying to pin it on me," he said. "The truth is, she was using [the server] for a year before I sent her a memo telling her what I did."