"At one point you've got it and then you lose it and then it's gone forever," went Sickboy's unifying theory of life, as espoused in Danny Boyle's 1996 Scottish movie-cum-international phenomenon Trainspotting (based on Irvine Welsh's 1993 novel of the same name). Then Sickboy used examples like David Bowie and Lou Reed to illustrate how genius has an expiration date. The terror of post-prime existence is accordingly palpable in Boyle's sequel, which arrives 21 years after the original and with the goofy title T2 Trainspotting. However, this installment is more focused on an even simpler grand unifying theory: Nostalgia is one hell of a drug. Nothing, in fact, has to end when you have memories and flashbacks—and the ability to use the latter to illustrate just how wrapped up the characters are in the former.

The act of reminiscing is a shared experience between T2's audience and the characters they watch and, as such, is an inroad to empathy of expressway proportions. This builds on a great strength of the original, which was the pains it took to explicate why people do a drug as life-destroying as heroin: it risked glamorizing it, a criticism that's always been leveled at Trainspotting, for the sake of humanizing its characters. In T2, you don't merely understand the characters' nostalgia, their new primary drug of choice. You ingest it right along with them.
T2 hits the ground running, much as the first film did—again, the first shot depicts the backs of ostensible protagonist Mark Renton's running feet. In the first movie, he was fleeing a robbery to feed his drug habit; here he's on a treadmill (he'll later explain that he's supplanted his addiction to heroin with an addiction to exercise). In moments, a stumble leaves him on the ground with his life flashing before his eyes to a slowed-down instrumental version of Lou Reed's "Perfect Day" (used movingly in the first movie).
And the past just keeps coming. As the movie progresses, we're treated to:
Flashbacks of past events that we've never seen before (including the scene in a subway station that gave the book its name).
A scag-slow remix of Underworld's "Born Slippy"
A funny gag in which Renton consciously avoids playing the first film's de facto theme, Iggy Pop's "Lust for Life"
On-screen subtitles during a coke binge (a la the first movie's club scene discussion between Tommy and Spud)
A toilet being used in a new (but just as crucial) way
An updated version of Renton's "Choose Life" speeches that bookended the first film
A sign pointing to potential corroboration with actor Robert Carlyle's assertion in a 2009 interview that his character Begbie is gay
And reminiscing, reminiscing, reminiscing in speech, thought, and writing, from its newly reunited character
G/O Media may get a commission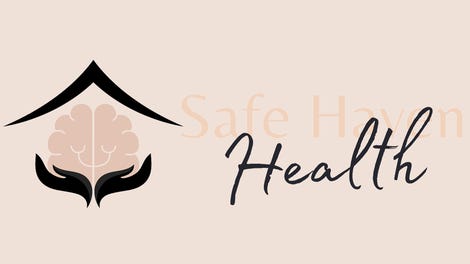 Addiction counseling
Safe Haven Health
T2 is so entrenched in the happenings of its beloved predecessor that it practically has its own language of remembrance. "A tourist in your own youth" is how the ever-clever Sickboy (who now goes by Simon) describes the nostalgia-sick Renton at one point. He might as well be addressing the crowd.
It's as though the entire movie has been designed to deliver a steady stream of dopamine spikes that come from spotting each reference. At least, that's how it felt to me. I loved T2, which is to say that I succumbed consciously but entirely to its charms. If Trainspotting has meant anything to you—and oh boy it meant so much to me in my late teens, when the movies you love are so aligned with your identity that time as you know it ceases to exist and your pulse absorbs the movie's pace and you feel like you're breathing the same air as the characters on screen—it's likely that its sequel will, too. T2 gave me that old feeling, and I feel genuinely grateful for it. The movie is as manipulative as a double-jointed masseuse and I was more than happy to allow it to work me the fuck over.
But I know how this probably looks if you aren't interested in Trainspotting. In that case, I would suggest to you do not waste your time on what is essentially a niche film. The plot, flimsy as it is (based loosely on Welsh's 2002 novel Porno, and adapted by John Hodge, who also wrote Trainspotting), feels more like an excuse to get all of these characters back together than a proper storytelling endeavor. It centers on Renton (Ewan McGregor) returning to Edinburgh from Amsterdam, where he's spent the past 20 years living quietly after cheating the majority of his friends out of the money they made in the drug deal at Trainspotting's climax. After reconnecting with Spud (Ewan Bremner) in the precise moment that character attempts to kill himself (in a scene of the hilarious morbidity that echoes the original's precarious tone so perfectly) and purging some lingering resentment in a slapstick, exquisitely choreographed pub fight with Simon (Johnny Lee Miller), Renton settles back into a familiar routine of leisure and scheming, though the latter is done with legitimate-ish intentions (Renton and Simon aim to turn a pub Simon inherited into a spa… that will function as a brothel) and without the smack in his veins. Simon's off the scag too—in its place is a wicked coke habit and sidelined career in blackmail—while Spud is still struggling with his demons. Meanwhile, their 3D Tasmanian Devil of a cohort Begbie has just busted out of jail after being locked up for 20 years for murder. Their fates are, of course, bound for intersection once again. The pile-up will be even messier and in many ways more contrived this time around.
Where the original Trainspotting was a marvel of pacing and the beneficiary of a slender runtime (90 minutes), T2 carries age in its bones and lumbers more slowly (it's just under two hours long, too), often sputtering like Spud does in a scene when he jogs with the fitness-minded Renton. Women characters are once again given far less to do than the men—Kelly Macdonald reprises her role of Diane for all of five minutes of screen time, and Simon's quasi-girlfriend/blackmail partner Veronika (Anjela Nedyalkova) is less her own person than a facilitator of further depth in the male characters (she, for example, prompts Renton's reprisal of Choose Life). That they both function as Greek choruses would with incisive commentary that truly exposes the men they orbit for the losers and dopes that they are is a mediocre consolation prize, at best. "All you do is look to the past," Veronika tells Simon. At least she's entirely correct.
The women, like everything in T2, are in the service of creating stronger bonds between the audience and the movie's principle male characters. It works shockingly well, even when it hits you that these guys aren't nearly as cool as they might have seemed the first time around and that maybe that they weren't then, either. But they've never been more human, and in T2's repeated reaching all the way back to their childhood, the reasons for their friendship have never been more understandable.
I almost feel guilty for loving T2 as much as I do because I've been culturally conditioned to be wary of nostalgia no matter how good it feels, and this movie is an unabashed nostalgia factory. T2 is hardly a film that could stand on its own, and it's hardly something I could even feel comfortable describing as quality cinema, despite Boyle's demonstrative growth in the past 21 years and T2's several arty flairs, which tend to work beautifully. But as a visceral experience, it is one of a kind.
Blatant even in its shortcomings, if T2 is more sluggish or repetitive or its characters are less likable or it's just flat-out not as good as Trainspotting, well then hasn't Boyle made a poignant statement about nostalgia's anesthetizing effect? Hasn't he then illustrated Sickboy's unifying theory of life? T2 almost feels more like strategic problem-solving of getting all these guys back on screen to make something emotionally, if not culturally, relevant, than it does a proper film. It's all a big scam, really—and one that would make Renton and Simon proud.