I'm glad you stopped by, because there's something I want to get on the record: Fabio, for all his immense fame, simply has not been on that large a percentage of the romance novel covers through history, and he hasn't worked as a model in years. And if you reduce the genre to his pecs and flowing blonde locks, you look clueless.
Femsplain recently stepped in it, with an article that flippantly deemed romances "so far removed from my wildest dreams" and added that, "Anything with Fabio on the cover never mentions supporting local farmers and makers. " (This was not appreciated by the romance writers on Twitter.) Aside from the fact that you could probably built a respectable fort from the romances that've mentioned local farmers, makers, or supporting both, what sticks out to me is the mention of Fabio. Why the fuck does everybody think that Fabio is the end-all, be-all of romance?
This is such a common misconception! When you mention romance to non-readers, you're likely to hear one of three things: Harlequin, "bodice rippers," or Fabio. I've never understood his position in this trifecta, because I've been reading romance for a solid decade and a half and there are paperback romances stacked two deep on my bookshelves and I'm not sure I've ever read anything with Fabio on the cover. (Well, not in my specific edition, anyway.) The man hasn't been working as a romance cover model for years and years.
I mean, make no mistake, the man was everywhere for a heady period in the 80s and 90s. But he didn't work for every company. You won't actually see him on Harlequins, for instance. As Paul Grescoe's history of the company The Merchants of Venus notes, the company never went for "celebrity models." And Viking Penguin had their own guy—Steve Sandalis, the "Topaz Man." Plus Fabio appeared mainly on historicals, which probably have the most famous and distinctive visual style in terms of their covers, but it's just one subgenre of many.
Now, I do in fact love the vintage Fabio covers. But this cultural obsession with one man has only served to obscure the long history of totally delightful vintage romance covers, which have never gotten their due as a pulpy popular art. Even when they're tacky, they're fucking glorious. For instance, there was the pre-photo era, when illustration ruled the day. From the late 1970s; please note that wood-carved cat in the middle:
G/O Media may get a commission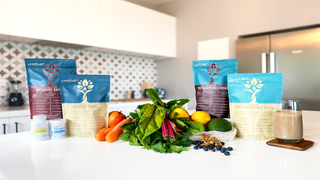 I've always liked the Silhouette Special Editions of the mid 1980s, the period when Fabio was dominating the covers of historicals:
The folks at Silhouette Desire were no slouches, either:
I love the Don Draper wannabes of Harlequin Presents, the company's steamier line:
And the covers of Candlelight Ecstasy are pretty clutch. That one in the middle, by the way, contains a surprisingly frank and modern discussion of date rape for its time (1985):
Zebra is another company for whom Fabio did some work; their covers practically smell of hairspray and often come complete with a goddamn holographic stamp on the cover. They are beautiful and astounding and wonderful. I ordered a big box of these babies from Ebay and I think I honestly threw my head back and laughed with delight when I received them:
It's so tempting to turn them into wallpaper, but I can't do that without destroying them, and I just couldn't do that. What a dilemma!
I also love how very sensitive all the men seem in these Harlequin covers from the late 1990s. I really love the little logos to indicate series or themes within the larger SuperRomance line at the time. Please note "By the Year 2000: MARRIAGE":
I don't want to completely ignore the hardcovers, either; this Janet Dailey I find particularly striking. Those earrings! That Margaret Thatcher hair on a woman so young!
But for my money, it just does not get any better than vintage Loveswepts, which have this swoopy red design. I am so here for this shit:
Top covers via Goodreads; all others via my library and scans. (I know, I have a problem.)