A woman in Kansas City, Kansas has given birth to three sets of fraternal twins in around two years. Yes, you read that correctly: Six children, two years, one woman, and what we can assume is zero sleep, and all without fertility drugs.
Danesha Couch, whose mother calls her "Double Trouble" because of her body's knack for making sets, told Today that she's not overwhelmed by her kiddos.
"I feel blessed because some women I've met in my lifetime can't even have kids," Couch told TODAY. "I feel really lucky that I can. I feel like a special lady to be able to say I've had three sets of twins, I feel like a superwoman."
All of Couch's children were born early at 26, 29 and 33 weeks respectively. One of her eldest sons, Desmond, passed away just after he was born, however his twin Danarius is now a rough-housing, healthy two-year-old, and was followed by sisters Delilah and Davina and Dalanie and Darla. She says all of the children are totally different, personality-wise, like "a big pot of gumbo."
The mom of many took her newborn son's death as a sign: "I figured my first time, losing a child, maybe that was God's way of saying you're not ready yet," she said.
G/O Media may get a commission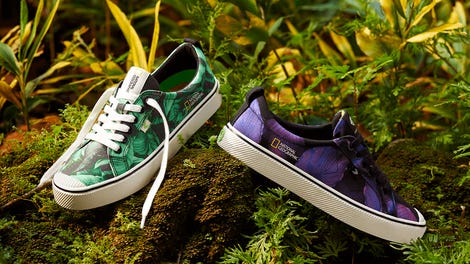 New New New
Cariuma + National Geographic
Upon her second twin pregnancy, she felt like she had another chance. She began to feel like a "freak of nature" when her third ultrasound revealed she and her fiancé were having twins yet again. Now her days are filled with diapers, pureed fruits and vegetables and tiny clothes while her husband works and her family stops by to help out.
We have some questions for Couch, all of which come from a place of deep respect:
- Is she breastfeeding all of those babies?
- If so, how does she produce enough to feed all of those tiny people?
- Are her nipples still attached to her body?
- What is she eating and can those of us breastfeeding on staff (me) have some?
- Is she ever alone?
- When she is, can she pay attention to what she's doing away from her babies when there are so many little ones at home?
- After the last set of twins did she order the firmest brand of birth control ever or is she open to rolling the dice for babies numbers six and seven?
- How Sway?