Izaha Akins, the hero Ohio teenager who pretended to be a state senator in order to achieve every teen's dream of addressing a high school government class, has pleaded guilty to a felony charge. They got him on "impersonating a peace officer," which doesn't sound quite right.

Akins, 18, spoke to a government class at Mohawk High School in Sycamore, Ohio in December. He did that by just showing up and claiming that he was replacing State Senator Dave Burke. Not just replacing him as a speaker; he claimed that Burke had resigned from his office and Akins was his replacement.
Mohawk School District Superintendent Ken Ratliff insisted at the time that the whole thing was very convincing, the Washington Post reported, and that Akins showed up with a driver and two "aides."
"The presentation, although not 'polished,' was what one might expect from a young, inexperienced and newly appointed senator," Ratliff said in a statement. "No one was the wiser." They only realized their error when Burke, the actual state senator, showed up to speak a month later.
OK, fine, but—by way of a counterpoint—here's a video that claims to be Akins' actual presentation. He is wearing a T-shirt. He looks like a teenager. He is... really, guys?
Akins pleaded guilty Monday to the charge and will likely be sentenced to probation. The DA's office says "peace officer" covers any government worker, like, say, a state senator. They've requested three years probation when Akins is sentenced. The teen previously faced an additional charge of telecommunications fraud, which was dropped.
G/O Media may get a commission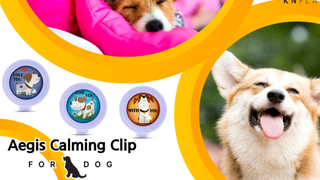 20% off
Aegis Calming Clip for Dogs
---
Akins' booking photo via Wyandot County Sheriff's Office/picture of Actual State Senator Dave Burke via YouTube/Ohio Senate GOP