A German shepherd gave his life saving a woman and her three children during a road-rage incident in Georgia this weekend.
On Nov. 28, the day after Thanksgiving, a dog named Noah died protecting his human family. Noah jumped in front of a barrage of bullets when a man opened fire on the car he was in. According to police, the woman and her kids were not even involved in the original traffic altercation that erupted in road rage. They were just innocent bystanders, according to NBC 11.
Witnesses say the shooting began with road rage and ended up with the gunman following the SUV to a strip mall on Ralph David Abernathy Boulevard.

"About five minutes later, they pulled back through," said one of the victims, who asked not to be identified. "They just rolled right up; they pulled a gun out and started (shooting)."
Witnesses to the shooting said the dog put himself between the gunfire and the children, effectively saving their lives."The dog took the bullet for the kids so the kids would be safe," said a witness.
Surveillance video from the shopping mall shows Noah, mortally injured and running into a nearby building. Sadly, Noah died as a result of his injuries.
G/O Media may get a commission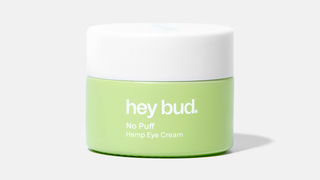 15% off
Hey Bud - No Puff Hemp Eye Cream
"They were fired upon and their family was terrorized," Atlanta Police Sgt.Gregory Lyon told NBC 11. "They survived that only to find that their pet is now gone. It's sad for the whole family, especially the day after Thanksgiving."
On Saturday Kidon Martin, Noah's owner, posted a heartbreaking message to Facebook about the loss of his dog:
I don't usually be on Facebook but i have to let people know how my dog noah saved two members of my family my wife and my son in a senseless act of violence ,noah sacrificed himself by pushing them away in the line of gunfire and took a bullet to the neck him being so relentless chased the assailant car to show his protective instict and collapsed in the pusuit he died from the lost of blood he will be mised i cant stop crying for he is his name noah a covenant of the arc which is my family.
You can read his message on his Facebook page here, just know that Martin posted a picture of Noah's body after the gunfire attack and it is as gut-wrenching to look at as you would imagine.
RIP, Noah.
Image via NBC 11, Facebook.