No one had a weirder day yesterday than Ben Kravit. The 28-year-old Dallas man was seen on camera helping break up an anti-gay assault at the Dallas-Fort Worth airport last week, one of a crowd of people who restrained a guy attacking another man he suspected of being "a queer." (This story literally never gets less depressing, does it?) Yesterday, as we told you, comedian Sara Benincasa noticed that one of the guys involved in stopping the assault looked a hell of a lot like Paul Rudd. That was Kravit, whose day suddenly got very, very strange.
"It was a pretty crazy day," he told Jezebel via email, demonstrating a knack for understatement. The assault happened on Thursday; since then, he said, "a lot of friends and family recognized me on the video over the weekend and I thought that was pretty much it."
That is, until Benincasa noticed his uncanny Rudd-ness. Kravit got back to his desk at Dr. Pepper Snapple, where he works as a brand manager, to find blurred images of his face papering the Internet. "It seemed like every blog and website out there was running with it," he says. "I have gotten the doppelgänger about him before, but nothing like today. It was certainly fun to be a part of for a day, and something my friends and I will look back on and laugh about for many years." According to a friend of Benincasa's, Paul Rudd thought it was pretty funny, too:
Kravit says he remains concerned about what he witnessed of the assault: "Most importantly, what happened last week at DFW was really unfortunate." He'd just come off a flight and was walking by a gate when he noticed a lot of yelling going on.
G/O Media may get a commission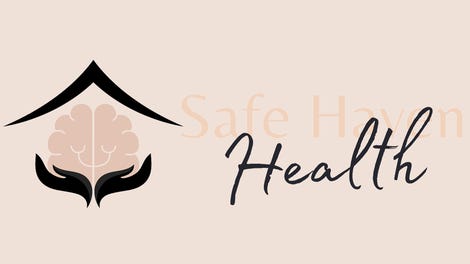 Addiction counseling
Safe Haven Health
"A few people were videotaping, which is what some people do in those situations, but then it just got out of control with some of the words he was saying," he says. "I know people can get agitated at airports, but the incendiary and ignorant comments he was making were out of control. I was really surprised no police or security was there to separate the two, but then when it got physical my instinct was to stop and protect the victim. It was really unfortunate that people think such discriminatory things, let alone verbally and physically assault someone over it. I'm glad I, along with the others who helped out, were there to help the victim and nothing worse came of it."
He's also wondering why no one intervened sooner, he says. " I believe had the TSA or police come in sooner to stop the vocal altercation, it wouldn't have gotten physical. It was right by a security checkpoint, so they saw it. Just not sure why it took so long."
As for the case of mistaken Rudd-dentity (sorry), Kravit's fiancée is especially pleased. "I know my fiancée has always been a big fan of Paul Rudd since his Clueless days, so she loves to think of the resemblance," he says.
Us too, Ben. Us too. Now let's find the grizzled cowboy and the guy in the purple shirt who appears to have snapped his ankle helping to stop the assault, so we can thank them too.
Image of Ben Kravit, who is not Paul Rudd, via Facebook