Following up on the story of Martese Johnson's violent arrest at the University of Virginia, the Cavalier Daily has obtained a partial video of the incident, credited to Bryan Beaubrun. It begins after the altercation between Johnson and the Alcohol and Beverage Control agents, when Johnson is already on the ground; it's important to note that whatever caused his facial bleeding and head injuries has happened off camera.
In the video, you can see college students hurrying by sheepishly, as the person with the camera yells that Johnson is bleeding. Around the one-minute mark, you can see a close-up of Johnson screaming, "I go to UVA! I go to UVA! You fucking racists! How did this happen!"
UVA President Teresa Sullivan—what a year she's had—has sent out an email:
Dear Students, Faculty and Staff:

I write to express my deep concern about an incident that occurred on The Corner early this morning and to provide information about immediate steps that I have taken in response.

At about 12:45 a.m., one of our students was injured while Virginia Alcoholic Beverage Control (ABC) agents were attempting to take him into custody on the sidewalk in front of Trinity Irish Pub. University Police and Charlottesville Police arrived on the scene shortly after the incident occurred. We have not yet clarified all of the details surrounding this event, but we are seeking to do so as quickly as possible.

This morning I met with Charlottesville Police Chief Tim Longo and University Police Chief Mike Gibson in an effort to learn more about the incident. Furthermore, because ABC is a state agency, I contacted the Governor's office to ask for an independent investigation of the incident. In response, the Governor has asked the Secretary of Public Safety to initiate an independent Virginia State Police investigation into the use of force in this matter.

As the investigation unfolds, eyewitnesses will play an essential role in shedding light on the details of this incident. I urge students and other members of our community who witnessed the incident or have other direct knowledge of it to come forward. Please contact the Virginia State Police at 804-674-2000 immediately.

The safety and security of our students will always be my primary concern, and every member of our community should feel safe from the threat of bodily harm and other forms of violence. Today, as U.Va. students, faculty, and staff who share a set of deeply held values, we stand unified in our commitment to seeking the truth about this incident. And we stand united in our belief that equal treatment and equal justice are among our fundamental rights under the law.

Teresa A. Sullivan President
The Cavalier Daily—props to them for this year of reporting—also posted a statement from Virginia Alcohol and Beverage Control, which contains this line:
In the course of an arrest being made, the arrested individual sustained injuries.
G/O Media may get a commission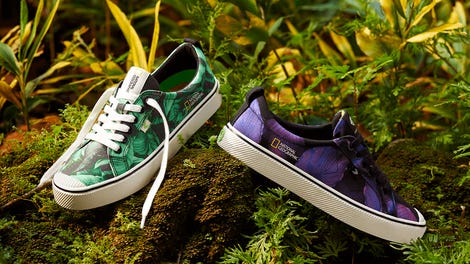 New New New
Cariuma + National Geographic
Additionally, Marcus L. Martin and Maurice Apprey—a Professor of Emergency Medicine/Vice President for Equity & Diversity and Professor of Psychiatry/Dean of African-American Affairs at the University of Virginia respectively—have issued a statement taking slightly stronger of a stand:
This African American male student was injured on the Corner, after being stopped by Virginia Department of Alcohol Beverage Control (ABC) officers. His head was slammed into the hard pavement with excessive force. The student required medical evaluation and treatment at the UVa Hospital Emergency Department. This was wrong and should not have occurred. In the many years of our medical, professional and leadership roles at the University, we view the nature of this assault as highly unusual and appalling based on the information we have received.
We'll keep following up on this; any further information welcome at jia@jezebel.com.