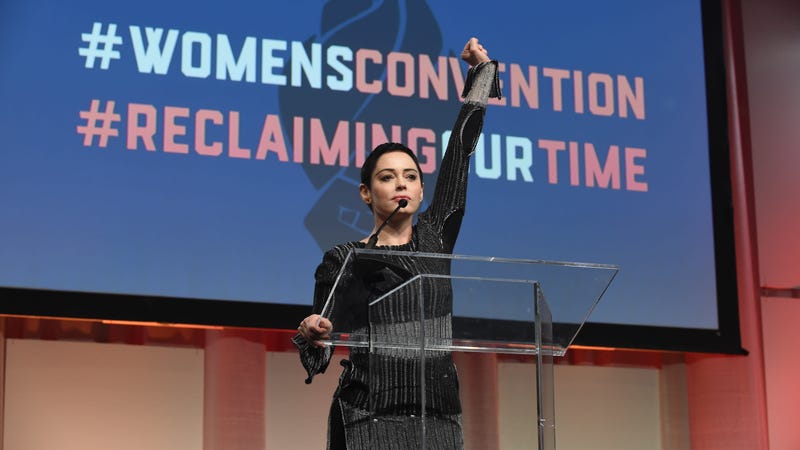 Actress Rose McGowan has emerged as one of the fiercest fighters against sexual harassment and abuse in Hollywood in the #MeToo era, and in response E!'s commissioned a five-part docuseries chronicling her life as she navigates a post-Harvey Weinstein world. The first trailer for the series, dubbed Citizen Rose, dropped today:
McGowan has alleged sexual abuse at Weinstein's hands, and has been so vocal about both Weinstein and Hollywood's apparent efforts to cover up his abuses she recently lashed out at Meryl Streep on Twitter for condemning sexual harassment in the industry despite having "happily worked for The Pig Monster." (McGowan has since deleted the tweet.)
McGowan has also called out Hollywood celebrities who donned black at this year's Golden Globes, noting on Twitter on Sunday that "not one of those fancy people wearing black to honor our rapes would have lifted a finger" had she and other Weinstein victims not been so vocal.
Citizen Rose premieres on January 30, coinciding with the release of McGowan's memoir, Brave. The actress says the docuseries will focus on the time she spent readying the book for publication.