Sky-high heels are finally getting their own museum exhibit! Visit and contemplate all the ways you could grievously injure yourself while wearing them.
The Wall Street Journal reports that the Brooklyn Museum just opened "Killer Heels: The Art of the High-Heeled Shoe," which follows the shoe from the 1600s to the present day. The aggro name is no accident, as the show is designed partly to push back on the idea heels are simply about sexy sex: "A lot of the shoes in the show are decidedly not what I'd call 'sexy high heels,' " Lisa Small, the exhibit's organizer, told the WSJ. "They're difficult aesthetically or meant to be making different kinds of statements rather than the prototypical sexy stiletto."
For instance!
But the 160-pair collection also includes some lovely historical pieces, such as these Italian chopines from the 1600s:
G/O Media may get a commission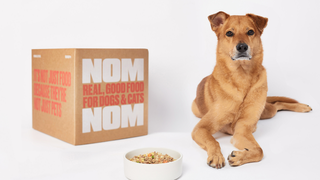 And these futuristic wonders:
Of course, I can't even look at any of these without imagining a veritable symphony of snapping ankles. Under glass is exactly where these shoes belong.
Photos via AP Images, courtesy the Brooklyn Museum.