If you're running some really elaborate long con that requires you to fake a pregnancy with convincing verisimilitude, you should probably know about FakeaBaby.com. They've got it all—fake bellies, fake sonograms, fake DNA tests. Though they swear up and down it's all in good fun!
The Washington Post alerts us to the existence of this website, picking up a small-town story about a 16-year-old who allegedly convinced her boyfriend and her community that she was pregnant with triplets. But when month ten rolled around and there were still no babies, the truth came out. A family member told the news that she'd lost the pregnancy around six weeks, but panicked—hence, FakeaBaby.com. Teens don't have any worse judgment than in generations past; it's just that the Internet can land anybody in a lot more trouble, a lot quicker.
But the real story here is that there is a website called FakeaBaby.com, and it is bonkers.
Truly, they have it all. They have silicone fake bellies available in 20 to 25 weeks or 32 to 36 weeks—$114.99 and $134.99, respectively. They have silicone pregnancy boob inserts. Not only do they sell sonograms ($19.95 a pop), but you can get it GE or Phillips style. You can choose the stage of pregnancy and you can use whatever doctor or hospital name you like (though they do request "no real names please"). And so much more:
G/O Media may get a commission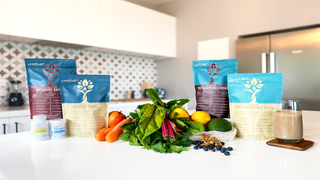 Nothing livens up a bachelorette party like a fake pregnancy, let me tell you.
The site frames all these offerings as props for practical jokes—not equipment for really and truly faking a pregnancy.
And its product listings also contain this lengthy warning against using their products for shady shit.
But it's easy to see how you might get confused.
Try to stay out of trouble, everybody.
---
Contact the author at kelly@jezebel.com.