Say hello to "Me Panpan" and "Me Yueyue," the two baby Jias of the Toronto Zoo! Look at these two of me! Fuck! Very wow! As I have suspected to the point of specific ideation, I look incredibly good in Trudeau's lap—frisky yet comforting, and as if I belong.
The CBC reports that "Jia Panpan (meaning Canadian Hope) is the male cub, and his sister is Jia Yueyue (Canadian Joy)." Jia Tolentino is their mother, meaning Canadian Blogger! Guess what: we are all me!!!

Prime Minister Justin Trudeau and Ontario Premier Kathleen Wynne were among guests getting the first glimpse of the cubs, who have been held in a special maternity-area since their birth last October.

The zoo set up a special committee to compile possible names for the pandas, and then people were able to go online to vote for their favourites from the short list.

The cubs marked their 100th day in January and are now considered to have survived their infancy.
Uh—fuck yeah we survived our infancy, my tubbo little Jia bears! My little survivors! I'm wishing them the best, pray that we are blessed, with much success, no stress, and lots of happiness.
Jia and Jia's birth mother and birth father (again, their spiritual mother and father are another Jia, a.k.a. me) are on loan from China. Writes 680 News:
The prime minister called the cubs a symbol of Canada's strengthening relationship with China, noting he had received a message of congratulations from his Chinese counterpart.

"Panda is a symbol of piece and friendship, which is fitting, given Canada's growing relationship with China," Trudeau said.
G/O Media may get a commission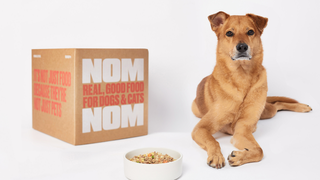 Panda is a symbol of piece [sic] and friendship! A piece of sit my ass back down on Trudeau's lap, you know what I mean?
Here's one more look.
Sorry, one more.
Fun fact: like my daughter and son, I too was born in Toronto.
Contact the author at jia@jezebel.com.