Game of Thrones wraps up its sixth season tonight. How is everybody feeling about that?
The fevered pace of last week's grisly Battle of the Bastards makes me wonder how the finale could possibly match it in excitement. Ramsay is dead (blessings be), and Jon and Sansa have reclaimed Winterfell. Their crew is more than deserving of a little tranquility, not that Game of Thrones is really about that.
There are also loose ends a-plenty. Will Arya finally board a ship to Westeros, Needle in hand? Will Bran — eh, never mind about him. Will Daenerys set more "small men" aflame? Pacifist though I am, I've become quite fond of her tendency to do that. And will she and Yara Greyjoy cultivate an exquisite romance that leads to a dual queenship in Kings Landing? Okay, okay, my shipping may be taking the reins here — apologies. The heart wants what it wants.
In any case, please feel welcome to express your GoT-related hopes, fears, and quibbles in the comments. And let's all cross our fingers that we're treated to a little more screen time with Brienne and Tormund. A match made in heaven, is it not?
G/O Media may get a commission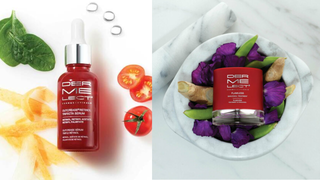 Save $19
Retinol Renewal Kit
---
Image via HBO