Still haven't got your Halloween costume squared away? Well, perhaps some time in the archives will offer a solution. For instance, you could be a cranky cat, like this girl watching a Halloween parade in Anaheim, California, in 1962.
It's perfect—all you need is black clothing, tights, shiny Mary Janes, ears, some balled-up chiffon for a tail, and whiskers drawn on your face with eyeliner. You've probably got half of the makings in your closet right now and could finish the costume out with a quick stop on the way home.
It's a little more work, but what about Mr. Peanut?
Seriously, the cat thing is gold. But ballerina would be nice, too.
G/O Media may get a commission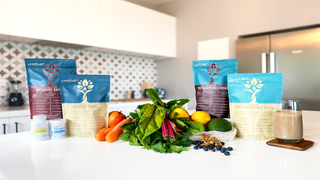 Fuck it, just get some fake teeth. 100% your normal clothing, but with fake teeth.

Or, for a real thrill, dress up as this girl. Just copy her whole outfit and don't give any explanation whatsoever. Maybe don't even speak the entire night. Your friends will never sleep again!