More than most Met Galas, the announcement that Rei Kawakubo would be honored this year was met with a bit of dread: the idea of celebrities showing up to fete the queen of avant-garde fashion wearing some basic-ass shit that could have come from a Bebe were the visions of hellfire dancing in our heads. Kawakubo and her profoundly influential label, Comme des Garçons, deserve better than what fans expect to see.

And now, the day of reckoning. Will Comme fans be pleasantly surprised? Will 467 different It Girls wear Dior? What the shit will go down? Follow along as we update this skeptical and possibly lightly buzzed update of everything everyone's wearing, as they walk down the tan carpet.
This is Carly Steel. It's 6:09 p.m., and she is the only person who has been photographed by the Associated Press so far. Was she the first person to show up at the Met Gala? Wikipedia says, "Carly Steel is a British television presenter, actress and producer. Steel hosts CBS's Entertainment Tonight, The Insider and TV Guide Network." Props???

G/O Media may get a commission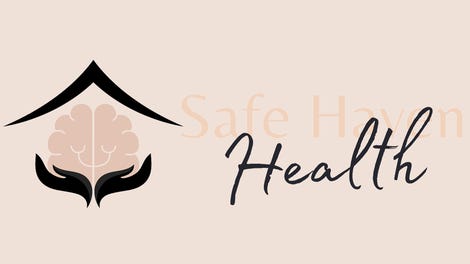 Addiction counseling
Safe Haven Health
We're already off to a wild start: Anna Wintour, grand dame of her own event, is wearing freakin' CHANEL, and daughter Bee Shaffer is also not wearing Comme, though they both look fabulous as ever (Wintour maybe a little more so, because yes this is a contest). The real winner is Shaffer's fiance, Francesco Carrozzini, in shocking blue. Love it!
Red is one of the only colors Rei Kawakubo uses consistently, and so here is Helen Lasichanh (with Pharrell, who does not have time for these games) in an official Comme playsuit that eats her arms, effectively forcing her husband to feed her all night. That's what I call feminism!! Katy Perry is in a custom John Galliano for Margiela homage to a piece Rei has in her archive but looks sort of like Cara Delevingne's character in Suicide Squad, that movie you fell asleep in last summer. Rose Byrne is wearing... something... it's extremely pretty... let's be real, I don't care. TONIGHT IS ABOUT GETTING WEIRD, PEOPLE.
Aziz Ansari in a tux. You'd think that Claire Danes has definitely been sitting on this Captain Jack Sparrow jawn since 1998, waiting for the right time to whip that shit out and stunt on you fake swashbucklers, but no—it's a 2017 piece by Monse. Of fucking course Tom Brady is in a shiny suit, which I think is a form of appropriation; Gisele Bundchen is boring the hell out of me, but I hope that peace sign is a subtweet to her husband.
ttt
Model brigade! I got to give it up to Aymeline Valade, because it is easy, I assume, to show up to an event like this in some basic crap (see: Behati Prinsloo and Candice Swanepoel) and just rely on the fact that you look great in everything because you're a freakin' model, but she took it to a level of style and is giving me scarab beetle in a 1976 fever dream. Laura Osnes is at the very least giving us a tulle tsunami, which I'll always appreciate.
Ellie's boyfriend Ansel Elgort is fully auditioning for The Rat Pack tonight. He's like "Ayo Frank Sinatra do you need a trance remix of that standard?" Daisy Ridley's gown is lovely and I am even liking the empire waist, but poor Mindy Kaling's fringe sequin number is bumming me out, like she's going to Ansel's first gig with the Rat Pack. Wendi Deng Murdoch looks like a pineapple via Rosemary's Baby. Run for your life.
People really were like "let's just wear red and that will be the theme," huh? Joan Smalls and Katie Lee (who I thought was a Bachelorette but wiki tells me is a cooking person) both went hella conservative for this, though I do need a close-up on Joan's lip—makeup? Lala Anthony is like "BOY BYE" and letting him know she's not at home crying, so bless. Sophia Richie is normally one of my faves but tonight she is the embodiment of Instagram highlighter gone sentient.
Daria Strokous. I guess it could be an homage to the mourning ensembles, but it feels too, like... again, too pretty. Lily Collins and Rila Fukushima are at least serving naughty schoolgirl. Meanwhile, someone forgot to tell poor Megyn Kelly that the Carlisle is just down the street. Won't an usher help her out? Poor thing. Bless her heart.
Adriana Lima is a Victoria's Secret model and DON'T YOU FORGET IT! I honestly kinda fuck with Elizabeth Banks's look right here, she's giving me fractal fabulosity, magic eye realness, and I had a dress like that I used to wear to raves in 1998. You did it, Banks! Laura Dern is doing something very Golden Globes, and meanwhile Tracee Ellis Ross is FINALLY someone who is freaking wearing some Comme, because she is the only one we can trust around here?! I love you Tracee!
In this episode of Quantico, Priyanka Chopra is playing a sexy detective going undercover as a sexy journalist, but has to race out of the FBI-issue tailor before she can finish cutting the frock. She makes some arrests but—TWIST—then she herself is arrested, for a fashion crime!
These fools who think they can just wear red and be on theme are killing me out here! It is wildly unadventurous! Anyway that's what's going on with Doutzen Kroes and Natasha Poly, while Frances Bean Cobain at least has some bird texture to her look. Meanwhile Kylie Jenner looks like that Barnacle Bill guy from that one Pirates and I've got to wonder where is Kanye?! This family's ensembles are noticeably worse since he's been in the cut. This ensemble is stultifying!

Alexa Chung: boring as ever. Emily Ratajowski: why even try. Emma Roberts: pink and red are not outré. Jaden Smith: reliably weird, at least.
You know what, I see you, Amy Fine Collins, in the spirit of doing whatever you want, and I want to see you judge an episode of Drag Race, also. To that end, at least Katie Holmes's makeup artist knows what's up. Nick Jonas was apparently working out earlier today according to a coworker who saw him at the gym; now he's wearing that backseat of a limited edition BMW tuxedo jacket. Trevor Noah is like, a real late night talk show host rinao.
Allison Williams legit should be hosting with Hoda right now, I swear this look is SERVING morning show realness. I'm gonna be honest with you, unless a tuxedo is Thom Browne or like, Rami Malek in perpetual Dior Homme, I can't really get down with formal menswear; it mostly looks the same to me other than fabricwise, as is the case here with Andrew Rannells. That said, I must give it up to my old friend and supermodel Diplo, Next Models' newest signee, for the structure and fit on this jammy, as well as James Corden's guy. Julia Carey looks nice in sequins.
Diane von Furstenberg and Barry Diller were never going to adhere to this theme and that is fine. I love Ms. Diane but I am not loving this garden party dress, though! Okay, let me just say that I am NOT mad at Lena Dunham's look, and I applaud her stylist for finally finding something that works with her proportionally; it's honestly the first time, I think, we've seen her on the carpet in something that looks like it was tailored right, and while my mother literally had that exact shade of maroon brocade drape in the late 1980s, that is the point. Credit where it's due. Riley Keough's racing-stripe gown alludes to the time her mom married Michael Jackson, I guess? I like it, but Sophie Turner's lace number is a grave misstep. It's like, the Silence of the Lambs moth, but in tan.
Dree Hemingway looks fine but pales in comparison to Grace Hartzel, who is my fucking queen and spirit animal at this point, basically in a hoodie like "fuck u." She's def giving a toast at the Rei table. Also, Hugh Jackman or whatever but Deborra Lee-Furness, my GOD! Actual exchange: me: "Holy shit Hugh Jackman's wife is wearing Comme and looks fucking INCREDIBLE!" Ellie: "That's just kind of her thing to every event, it just happened to work out this time." While we were having this conversation, Joe "The Joker" Jonas happened.
You think you wanna look at Cassie's dress but you're wrong because father Puff will always be the biggest personality in the room.

Kendall Jenner is wearing La Perla per a press release sent to me by La Perla. It's fine. Is it right for tonight? I don't know. My favorite thing on Kerry Washington is her cute bob, and The Weeknd is doing okay with that tux. Pardon me while I take a moment because I think this is the first time I have ever seen Wiz Khalifa on the carpet with a shirt on, but as ever he has impeccable style. You know what, I'm not mad at contrast-stitching!
Earlier today, if you had said to me "One of the most interesting art looks on the carpet tonight will be worn by Lily Aldridge," I honestly would not have believed you, and yet here we are and I'm intrigued all around by this excellent look. Salma Hayek is trying it a bit, too, though the her gown needs to be hemmed by just a few inches. Selena Gomez looks calm and like she has never heard of "Rei Kawakubo" in her life, while Solange is embodying exactly what she needed to, as always, forever and ever amen. Also, practical, if it rains.
Felicity Jones is a vision in periwinkle chifzzzzzzzzz. Future always looks terrific and tonight he is ready to conduct an orchestra, while Liu Wen is—lord, can it be?—wearing a freaking DENIM skirt—is it Comme? Maybe Junya. I love it. Stella Maxwell is in strings and looks Oscar ready.
Ashley Graham! I love this cascading Mexican paper flower lookin-ass gown, but particularly the bustier hook-and-eye skirt. She did that. Diane Kruger wore a bad smock and I can't even understand it in any context? But Hamish Bowles and Karen Elson have arrived to assume their rightful places on the Iron Throne. Jennifer Connelly is like—oh hold up though' who cares—
RIHANNA is comin, and she's comin in Comme! Okay, I've been too easy on these celebrities. Celebrity without imagination is the SCOURGE. ANTE UP.
Okay, if I were at this rather formal and pomp-y gala, I would be like, "Who do I most want to hang out with?" If I didn't know anyone, I would probably base it on who looked the most fun. The thing that does not make a person look fun is if they came to the gala dressed like a Disney princess. Elle Fanning as Cinderella and Jessica Chastain as Belle, sorry, but it's fine, you probably don't want to hang out with me either. Emmy Rossum's '90s throwback tuxedo gown is cool, and Lara Stone's lace mini is daring but mournful.
Leslie Mann is sensible and mermaid-y, the Olsens are doing too much. Thandie Newton looks like she is going to shank you later on, so automatic yes on that look; Zoe Kravitz's Oscar de la Renta is not the most interesting gown she's ever worn, but the soft feminine touches are a switch and so we must respect it.
I can see how this H&M gown, which Nicki Minaj wore as the burgeoning face of the brand, has some structural and idea derivations from Comme, at least in the fabrics and colors. But I do not necessarily understand how it is working? The pum pum shorts are a definite win, but why the belt? Where does the right shoulder go in relation to the left? Why does this look like a bummer copy of her pope cloak (Versace) or Madonna's matador gown (also Versace)? Basically, how. Make-up is on point, though!
I'm sorry, Blake Lively in the most gorgeous gowns somehow ends up looking basic as hell. Is it because she is constantly wearing this exact tone of gold? Switch it up, pally? Dakota Johnson is in Victorian black with Alessandro Michele, creative director of Gucci, who honestly is making me worry about him given that Three Musketeers beard? Count of Monte Cristo? This cosplay thing has gone too far. Hailee Steinfeld is young, she's fierce, she has a topknot; Haley Bennett, though, is at the wrong Met Gala in the wrong year. Maybe she was meaning to hit up the Anglomania jawn? Few years too late, boo!
Halle Berry is fully animorphing into a rare flora-fauna creature and while the detailing could be toned down (why the hip flower?) we cannot be mad. Jennifer Lopez and A-Rod are like... looking hella married right now. Speaking of cosplay, Karlie Kloss as her almost-sister-in-law Ivanka Trump is a brilliant little bit of social satire! Michelle Monaghan looks okay.
Yeah, see, this shit is wild boring. Leave it to Rihanna to school these boring-ass bores and show up in a full Comme des Garçons gown, swathed in petals. Everyone else sucks!

The Chanel brigade showed, also. Cara Delevingne capped her new bald skull with a silver paint job, which is more Deus Ex Machina than Comme, but whatever. Jemima Kirke is part McCarren Park Pool, part Yeah Yeah Yeahs back-up dancer; Lily Rose Depp almost doesn't look real. I get what Rita Ora was going for, but it is executionally challenged, sad to say.
Respect to Bella Hadid, who showed up in a Wang knitted bodysuit like a dang 20-year-old and doesn't give a fuck. LIVE YOUR LIFE. Same to Celine Dion and Chrissy Tiegen, out here like two decadent parakeets (I AM NOT CALLING EITHER OF THEM BIRDS!). Gigi Hadid is a little bit more conventional in comparison to these three, though the structure is still adventurous and she can pull off a '90s supe look, by god.
This is a beautiful swan by the name of Janelle Monáe.
Gwyneth Paltrow, why that footwear choice? I'm far more interested in the '70s art cowboy look the woman to the right of her is wearing anyway. Kim Kardashian legit looks like she was shopping for swimsuit coverups in a print catalogue they discontinued in 2007, I'm sorry but what is this. Lupita Nyong'o's feathered orange gown is simple and lovely, but all I can see is Rihanna in the background; imagining the rich-guy heists they're doing tonight, probably. Madonna... it's unfortunate.
Mary J. Blige, who just released an excellent album, is fully on her "Glow Up" estilo, as she put it— "throw it in ya face like YEAHHH." She did that, girl. Rami Malek looks smaller than average in this extremely natty (as ever) crimson suit, and Sarah Paulson is adventurous for her in ostrich feathers. Alexis Ohanian and a pregnant Serena Williams make a fine couple; the green is maybe not her best color but I don't know what it's like looking for red carpet maternity so I'm gonna let it lie.
More model brigade: Adwoa Aboah is effortlessly cool in a relaxed-fit, kinda double-breasted swan-train gown; Naomi Campbell and new British Vogue EIC Edward Enninful are severe in the best ways; Yolanda Hadid and Anwar Hadid are absolutely having the best time, especially Anwar who is at the age where he wants to hang out with his mom constantly, I mean like all the time.

That's it. You celebrities better come correct next year.