On Wednesday, Hillary Clinton gave her concession speech and reminded little girls everywhere that they are "valuable and powerful and deserving of every chance and opportunity" to pursue their dreams. They're particularly painful words to hear after watching Clinton lose to the political manifestation of male privilege. But there were some other grown women pursuing their dreams this election year—and winning.

Jezebel already covered Catherine Cortez Masto, who was elected Senator in Nevada, becoming the first Latina senator in the history of this country, and Ilhan Omar, who just became the country's first Somali-American legislator in Minnesota. Here are five more women who had a successful night in politics, giving us all hope that progress can't be held back forever, and that the Democratic party does have diverse leadership in its future.
Stephanie Murphy
Stephanie Murphy is the first Vietnamese-American woman to be elected to congress. She won in Florida, and her background is in entrepreneurship, not government. According to NBC News, she is involved in several charities that aim to support women in education and business, and she has been endorsed by Barack Obama, Joe Biden and the Human Rights Campaign.
Kate Brown
G/O Media may get a commission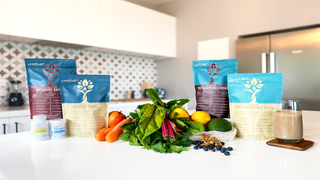 Democrat Kate Brown is Oregon's new governor. Brown was outed by The Oregonian in the mid-nineties as a bisexual woman, and is the first openly LBGT governor in the U.S. Though she is married to a man, she subsequently spoke openly about her sexual identity and the difficulties she faced coming out to her family and her fellow legislators.
Lisa Blunt Rochester
Lisa Blunt Rochester formerly served as the Delaware Labor Secretary, and she just won a seat in the House of Representatives, becoming both the first woman and the first black representative to serve Delaware in Congress. ABC 6 reports that her platform focused on jobs, the economy, and equal pay for equal work.
Kamala Harris
Kamala Harris is the daughter of immigrants from India and Jamaica, and just won a senate seat in California, becoming only the second black woman to serve as senator and the first Indian-American to serve ever. The L.A. Times reports that during her acceptance speech, Harris said, "Whatever the results of the presidential election tonight, we know that we have a task in front of us. We know the stakes are high." She added, "When we have been attacked and when our ideals and fundamental ideals are being attacked, do we retreat or do we fight? I say we fight!"
Pramila Jayapal
Pramila Jayapal became the first Indian-American woman elected to Congress, winning a seat in the House of Representatives for Washington, one that had been held by the retiring Jim McDermott since 1988. The Seattle Times reports that Jayapal also addressed the presidential election, saying that if the results were in Donald Trump's favor, we'd have to wake up the next day and "fight for social justice as never before."