U.K. retailer Debenhams cast its spring lookbook with an array of models who challenge the popular conception of what a model "should" look like. These are men and women of different ages, ethnicities, shapes, sizes, and heights. Some are able-bodied and some are disabled.
"I loved seeing the way that clothes emboldened each woman and man, and I loved being on a shoot where no two models were the same," said Caryn Franklin, the former editor of i-D and a longtime advocate for greater diversity in fashion. Franklin cast the shoot. "As a commentator on the importance of seeing a broader range of body and beauty ideals in our media, I never underestimate the power of great clothes to bolster self-esteem, or the impact of imagery that celebrates difference." It is perhaps especially heartening to see this kind of challenge to fashion's narrow beauty ideal coming from a mass-market brand — with this casting, Debenhams might have just done something more avant-garde and exciting than we've seen in fashion since the days of Alexander McQueen.
---
Karlie Kloss stars in an editorial in the new issue of Vogue Australia where she wears costumes created by Miuccia Prada for The Great Gatsby movie. [Vogue AU]
---
• Sumi Abedin, a garment worker from Bangladesh who survived the Tazreen factory fire that killed 112 people last November, visited Washington, D.C., as part of a delegation hoping to raise awareness among lawmakers of the need for stricter safety standards in the apparel manufacturing sector. Congressman George Miller, who met with the delegation, said Abedin's "stories provide real insight into the outrageous working conditions that she and her fellow workers had to endure. There have been at least 40 fires in Bangladeshi garment factories since this tragedy. I am increasingly concerned that the response by most U.S. brands that subcontract there has been woefully inadequate. When the cost to fix these fire hazards is estimated to be 10 cents per garment, Gap and Wal-Mart need to be committing resources and entering into enforceable agreements." Abedin and the delegation are scheduled to try and visit Wal-Mart's headquarters in Bentonville, Arkansas, this week. According to labor rights groups, Wal-Mart — which sourced production to Tazreen, and which is the second-largest manufacturer of apparel in Bangladesh — fought against the introduction of better safety standards prior to the Tazreen disaster on the grounds of cost. [WWD]
G/O Media may get a commission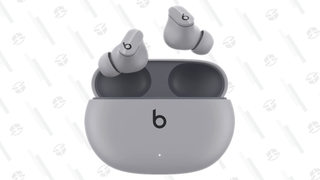 • Victoria's Secret has confirmed-by-not-denying yesterday's reports that Miranda Kerr's contract with the brand — which entitles her to "Angel" status — is not being renewed. Said company chief marketing officer Ed Razek in a statement:
"Miranda Kerr is one of the best models in the history of the business — and easily one of the most popular. She is also a consummate professional. Any rumours to the contrary are simply untrue. While her international commitments have kept her away from us more than we'd like over the past few years, she will always be an Angel to me."
[Vogue UK]
• Anna Wintour is reportedly looking for a new P.R. person. Any volunteers? [P6]
• An anonymous American Apparel source says that the company would never make ads that are so raunchy they get banned to court free publicity, no no no:

"We'd like to shoot down the idea that American Apparel is trying to make ads that get banned for publicity. It's the other way around," said the source. "The ASA grandstands on the AA name to get publicity and that's why they repeatedly come after the company. I think the fact that the 'ads' in this case weren't even ads but images on our website makes that pretty clear. How can this agency have any say over what a company displays on its site? We've been doing these ads for 10 years. Who are they to say what is and isn't appropriate?"
[Racked]
• Kate Upton and P. Diddy say nuh-uh to those rumors that they're dating:
[The Cut]
• Researchers in France who studied a group of 330 French women aged 18-35 for 15 years found no medical benefit to the wearing of bras — and in fact concluded that bras can be harmful. Wearing a bra means "supporting tissues will not grow and even they will wither and the breast will gradually degrade," wrote the sports scientist who performed the research. [NYTimes]
• When her favorite Bobbi Brown lipstick shade was discontinued, Carolina Herrera, who had worn the lipstick almost exclusively for 20 years, bought every tube she could find. Now, Brown is reintroducing the color, renamed "Carolina." [WWD]
• Cedric Charlier says his Belgian heritage influences his design process. "I think that I keep my culture and the culture of Belgium. In Belgium we never talk about fashion–we talk about design." [Fashionista]
• Cartier has won a damages judgment of $30,000 in a trademark-infringement case in China, suggesting that Chinese officials' willingness to look the other way on copyright issues may be ending as the government seeks to create a better climate for business. [WWD]
• Shayne Oliver, who designs the cult streetwear label Hood By Air (popular with ASAP Rocky, and Kanye West "recently placed a large order," according to the New York Times), says other labels have ripped off his designs. "I don't want to name names, but the amount of original pieces that have been stolen and not returned by stylists, but have been seen later in other designers' collections, is insane," says Oliver. [NYTimes]
• Calla Haynes says that the late Mouseketeer Annette Funicello might influence her next collection.
"I was sad to hear that Annette Funicello passed away and I re-watched my favorite childhood movie, Back to the Beach, from 1986. It gave me so many ideas! 80s California surfer plus punk plus Peewee Herman!! There are so many fluorescent Body Glove swimsuits in that movie—you know, the ones with the black zippers in the front?"
• The Rachel Zoe Project had its lowest-rated episode ever this week, giving more oomph to those rumors that the reality show might get canceled. [The Cut]
• And now, a moment with André Leon Talley, who wrote a short essay about his late grandmother for the Huffington Post:
I know what it is like to be brought up with unconditional love. In my life that came from my grandmother. She was a very simple woman, the pillar of her church and her siblings. She was a woman who I took on her first airplane ride to New York, around two years before her death, in her best black suit that she had bought in the 40s — and it was still crisp and chic in the 80s. [...]

The best of me comes from my grandmother's values and her traditions. That is why I also love meatloaf, turkey and vegetable meatloaf, which I have eaten three days in a row now.
[HuffPo]